Chart of Enemy Attacks in Iraq
Here is a chart of guerrilla attacks in Iraq since 2003 through April 2007. It is from a GAO document on Iraq, "GAO-07-677 Iraq Electricity and Oil," p. 34. The original is in .pdf format here. I think it says it all. Note that all the activity related to the "surge" seems to have gotten the mayhem nearly back down to what it was in . . . July 2006, that veritable paradise of communal harmony.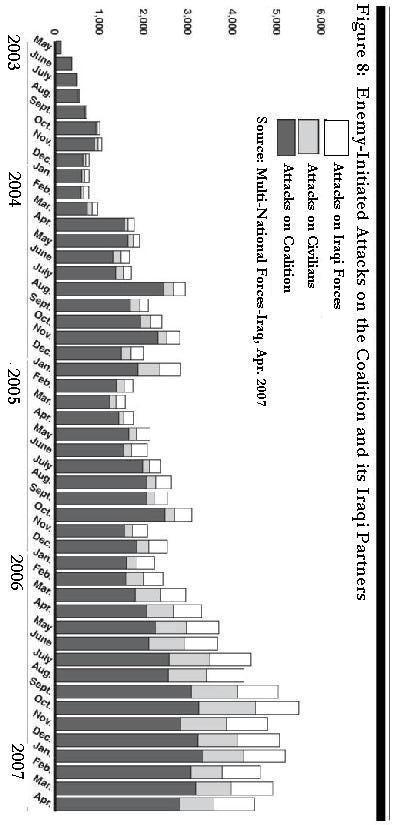 See below for Tuesday's blog postings.