The far rightwing government of Binyamin Netanyahu in Israel majorly sandbagged Vice President Joe Biden on Tuesday, demonstrating once again that it has not the slightest interest in pursuing a just peace with the Palestinian people or in trading a cessation of its colonization of the Palestinian West Bank for a comprehensive peace with the Arab world.
Biden went to the Mideast to kick off negotiations between the Palestinians and the Israelis, and reassured the latter of undying US support for them. On Chris Matthews' Hardball, Biden explained that when you marry someone, you tell them you love them, but that does not remove the obligation to keep saying it years later. Apparently, however, Washington is henpecked by Tel Aviv to the point almost of being a battered spouse. In response to Biden's loyal support for Israel over decades, the Likud-led government kicked him in the teeth. Israeli Interior Minister Eli Yishai abruptly announced that he would build 1600 new households (for 8,000 people?) in a part of the Occupied West Bank that the Israeli government had annexed to Jerusalem District. It was precisely such new and increasing Israeli building on Palestinian territory that had led Palestine Authority President Mahmoud Abbas to reject negotiations and to threaten to resign. The announcement put in doubt whether the negotiations would go forward, and made Biden and the United States government look like fools.
Joe Biden should have turned around and left the country. Instead, he showed up 90 minutes late to a state dinner hosted by Netanyahu and dared actually directly complain about the way he was treated, "I condemn the decision," he said, calling it "precisely the kind of step that undermines the trust we need right now and runs counter to the constructive discussions that I've had here in Israel."
Aljazeera English reports on Biden's visit and the Israeli announcement of new colonization measures:
The Netanyahu government had announced a settlement freeze in much of the West Bank for 8 months, but does not include the areas it unilaterally annexed to the district of Jerusalem as West Bank territory. Nor is the 'settlement freeze' really any such thing, since there are plans to expand housing in existing colonies on the West Bank.
This controversy comes on the heels of demonstrations in al-Khalil/ Hebron and Jerusalem by Palestinians outraged by the unilateral Israeli designation of the Tombs of the Patriarchs and the tomb of Rachel, in Palestinian West Bank territory, as Israeli heritage sites. In Palestinian experience, such Israeli claims often precede Israeli annexation. While US mass media did not cover the demonstrations in any detail (much reporting from Israel in US media is by dual citizens or by reporters who have served or have children serving in the Israeli army), they are a big story in the Middle East, and the creeping Israeli expulsion of Palestinians from East Jerusalem is guaranteed to enrage the world's 1.5 billion Muslims and result in violence.
The Obama administration came into office determined to restart the negotiations between Abbas and the Israelis, with the aim of achieving a two-state solution. After over a year of meetings and carrying messages and cajoling, the patient-as-Job special envoy George Mitchell finally convinced Mahmoud Abbas to agree to indirect negotiations with Israel. For the past year, Abbas had refused to talk, on the grounds that the Israelis were actively colonizing the West Bank and so taking away the very territory that was subject to negotiation. How do you parlay with someone who is stealing from you at that very moment?
The Oslo process of the 1990s, initiated by Israeli Prime Minister Yitzhak Rabin, had aimed at establishing two states side by side, Israel and Palestine. Neither the Likud Party of Netanyahu nor Hamas among the Palestinians wanted to see that process succeed. Likud wanted all of the former British Mandate of Palestine to be permanently under Israeli control, including the Gaza Strip and the West Bank, which Israel occupied in 1967 and which have a stateless, rights-less Palestinian population of over 4 million persons. The Israelis have steadily and determinedly usurped Palestinian territory throughout the last nearly a century, and by now it is highly unlikely that what is left of the Palestinian West Bank and the besieged, half-starving Gaza Strip can plausibly be cobbled together into a 'state.'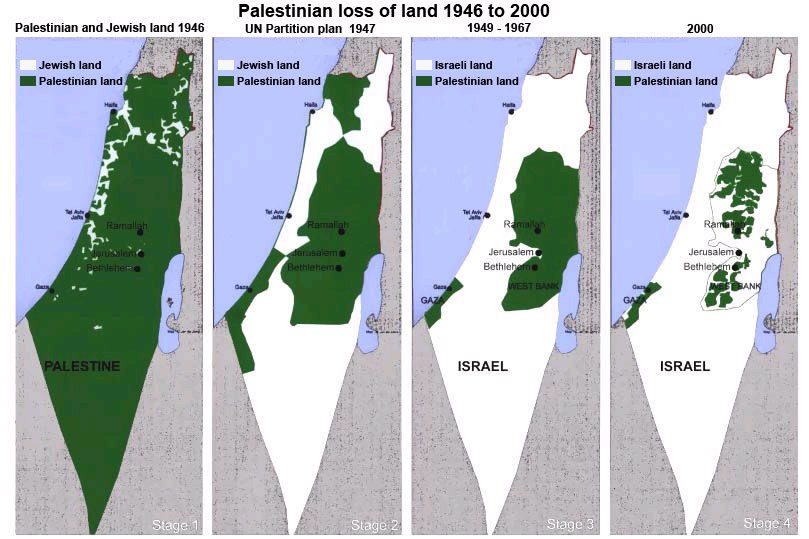 In my view, it doesn't really matter if Netanyahu's slap in the face to Biden derails the proposed indirect talks. The Likud-led government has no intention of allowing a Palestinian state, and there is now no place to put one. Israel-Palestine has unalterably entered the era of Apartheid (actually something worse), and it will spell both the end of dreams of peace in our generation, and probably over time the end of Israel as Netanyahu's generation knew it. The Palestinians cannot be left stateless (the legal estate of slaves as well as of Jews under Nazi rule, i.e. people with no legal rights) forever. If they can't have Palestinian citizenship, then they'll have to have Israeli citizenship. The future of Israel-Palestine is likely to become a multi-ethnic, multi-religious state like Lebanon. Ironically, it is Netanyahu who is in no small measure responsible for this likely outcome, the opposite of the one he aspires to.
Israelis claim a 'birthright' to do things like colonize Palestinian territory, based on romantic-nationalist reworkings of biblical narratives. But Canaan was populated for millenia before some Canaanite tribes adopted the new religion of Judaism, and it was also ruled, as Palestine, for centuries by Romans and Greeks, and for 1400 years by Muslims. The Palestinian Jews converted to Christianity and then to Islam, so they are cousins of the European Jews (who appear to have gone to Europe voluntarily as male merchants around 800 CE,, where they took local wives). European Jews are about half European by parentage and all European by cultural heritage, and it is no more natural that they be in geographical Palestine than that they be in Europe (where nearly two-thirds of their mothers were from and about a third of their fathers). From a Middle Eastern point of view, European Jews planted in British Mandate Palestine by the British Empire were no different from the million colons or European colonists brought to Algeria while it was under French rule from 1830-1962. (Algeria had been ruled in antiquity by Rome, and the French considered themselves heirs of the Roman Empire, so it was natural that people from Marseilles should return to 'their' territory. Romantic nationalism, whether French or Zionist, always has the same shape). I don't predict the same fate for Jewish Israelis as befell the French colons. Rather, I think they are likely to more and more resemble in their position the Maronite Catholics of Lebanon– i.e. powerful and formerly dominant population-wise, but increasingly challenged by other rising communities.
End/ (Not Continued)