Israel faced a wave of global condemnation over its military assault on a humanitarian aid convoy in international waters. Everyone from the UN Secretary-General to the Pope came down hard on the Israeli government. Prime Minister Binyamin Netanyahu was constrained to cancel his planned visit to Washington, D.C., since that trip would have forced him to face questions from American journalists on why the Israeli navy could not have simply blocked the aid convoy.
The convoy's passengers included a wide range of European and American activists as well as Turks and others.
Since American television news is predictably slighting the story, here is a report by Russia Today on the Israeli attack.
Russia Today interviews Israeli-American anthropologist and peace activist Jeff Halper on the Israeli strangulation of Gaza and the goals of the aid flotilla that was brutally assaulted by Israeli commandos early Monday morning.
Halper's account of the dire effects on Palestinian health and well-being of the Israeli blockade of Gaza is supported by a recently released World Health Organization study.
Halper is the founder of the Israeli Coalition against House Demolitions and author of An Israeli in Palestine: Resisting Dispossession, Redeeming Israel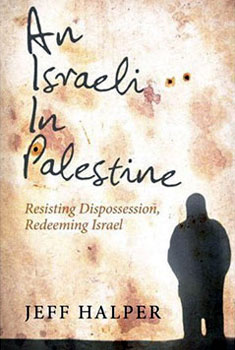 Here is a footage from the deck of the Mavi Marmara in the aftermath of the violent boarding, in Arabic, English and Turkish. The israeli commandos deployed stun grenades and tear gas, attacking in international waters. "Despite the raising of white flags, the Israeli army is still shooting."