With all the talk of Iran and Israel among the GOP presidential candidates, it is worth remembering that in this poll of a few years ago, three quarters of Americans could find neither Israel nor Iran on a map. Despite the US being at that time the occupying power in Iraq, some two-thirds couldn't recognize that one, either.
A few more did recognize Iraq than the others, reminding one of Ambrose Bierce's dictum that "War is God's way of teaching Americans geography."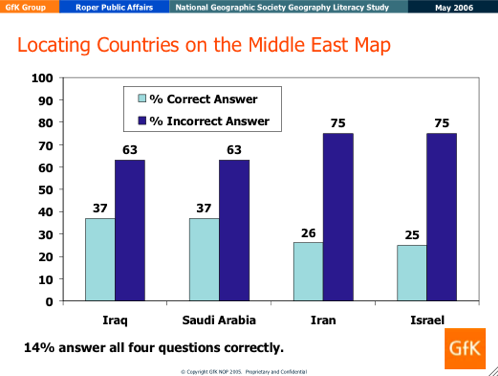 I suggest a new regulation on war. If a majority of your country cannot find the enemy country on the map, they aren't interested enough to justify making war against it.
As for why Americans cannot find countries on the map, I personally think this unfairly maligned contestant got it right: