Secretary of Defense Leon Panetta has caused a stir by warning US ally Pakistan that Washington's 'patience is wearing thin' with the support for the Haqqani Network by the country's Inter-Services Intelligence.
Pakistani ambassador to the US, Sherry Rehman, condemned the statement as 'unhelpul.'
Pakistan's military has taken on a number militant groups based in the Federally Administered Tribal Areas (FATA), including the Taliban Movement of Pakistan (Tehrik-i Taliban Pakistan or TTP), popular among some of the Mahsud tribe in South Waziristan. It has also fought supporters of the Hizb-i Islami (Islamic Faction) of Gulbadin Hikmatyar in Bajaur.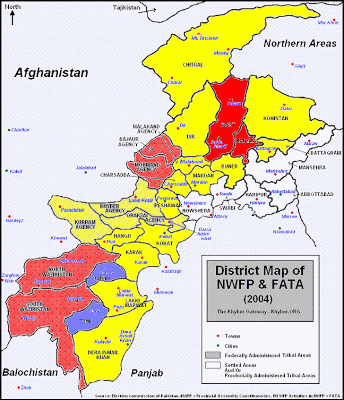 But the Pakistani military has studiously avoided conflict with Jalal al-Din Haqqani in North Waziristan, and the US military and intelligence establishments are convinced that elements in the Pakistani military are supported and using the Haqqanis as a way of projecting Pakistani power into Afghanistan. Haqqani was a US ally in the 1980s in the fight against the Soviet Union, but he and his supporters turned against the US after it occupied Afghanistan in the wake of September 11. Since the Haqqani Network has attacked US troops and even the US embassy in Kabul, it is galling to Panetta that a putative ally like Pakistan might be surreptitiously supporting it.
Moreover, the Haqqanis and their Afghan allies are holding more and more territory in the Pashtun areas to the east and the south of the Afghanistan, boding ill for the stability of the country were the US to largely withdraw from Afghanistan in 2013 or 2014. The US wants the security situation addressed by Pakistan on its side of the border before they hand the military mission off to the newly formed Afghanistan army, which no one thinks is ready for primetime.
The real solution to the problem of the Haqqanis and of the small bands of Arab al-Qaeda members who nest in their territories is administrative. Pakistan needs to make the FATA into its fifth formal province and stop trying rule it from Islamabad. The creation of a provincial administration, a provincial legislature, and provincial police drawn from the FATA regions would tamp down the resentments felt by many Pashtuns in the FATA against direct government rule and failure to provide basic services. Provincial officials and security forces would have the motivation to take on the militants.
The Pakistani parliament and judiciary are both involved in disputes with the central government, and parliament is threatening to make the US cease its drone attacks against targets in Pakistan. Before that policy had always been a presidential prerogative. Parliament, angered at military casualties at the hands of the US, may well permanetly cut off the US and NATO from access to Afghanistan via the port of Karachi up through Pakistan.