By Juan Cole
The Arabic newspaper Ilaf reports that Egyptian President Abdel Fattah al-Sisi has declared a state of emergency for 3 months in parts of the province of North Sinai after two attacks by Muslim radical groups in that province left 30 Egyptian soldiers dead. Ilaf says that al-Sisi is blaming Egypt's intelligence services for not forestalling these attacks.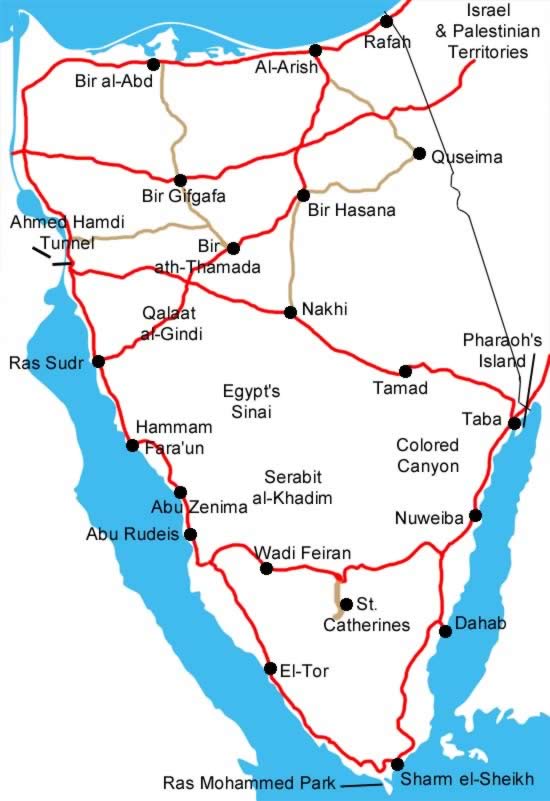 Egypt's government also closed the border checkpoint with Gaza at Rafah from Saturday on, until further notice. Egypt's government blames Hamas in Palestinian Gaza for radicalizing the clans of the Sinai.
These steps came after a car bomb attack on an army checkpoint near El Arish in North Sinai that killed at least 30 troops, in which a large quantity of high-powered explosives completely destroyed the small garrison. The checkpoint lay between El Arish and Rafah on the border with Gaza.
A few hours later, in a separate attack, militants shot at another checkpoint south of El Arish, killing an officer and wounding a soldier.
The Egyptian military is using Apache helicopters to monitor North Sinai.
Muslim radicals in Sinai blame the military for overthrowing the Muslim fundamentalist president, Muhammad Morsi, on July 3, 2013. Though, to be fair, the militants were active against the Egyptian army during Morsi's tenure as president, as well. The last big attack of this sort, in December 2013, left 14 police dead, in the wake of the coup against Morsi.