By Juan Cole | (Informed Comment) –
The provincial capital Idlib, a city of 165,000 in the old days and administrative center of the northwestern Idlib province, appears to have fallen completely to a Muslim fundamentalist coalition spearheaded by Ahrar al-Sham (Free Men of Syria) and the al-Qaeda affiliate, the Support Front (Jabhat al-Nusra). Most of the Idlib countryside has long been in rebel hands, and some of it was held by pro-Western, relatively secular-minded forces until last fall, when they were preyed upon and defeated by the Support Front, which is loyal to Ayman al-Zawahiri's core al-Qaeda (responsible for the 9/11 attacks).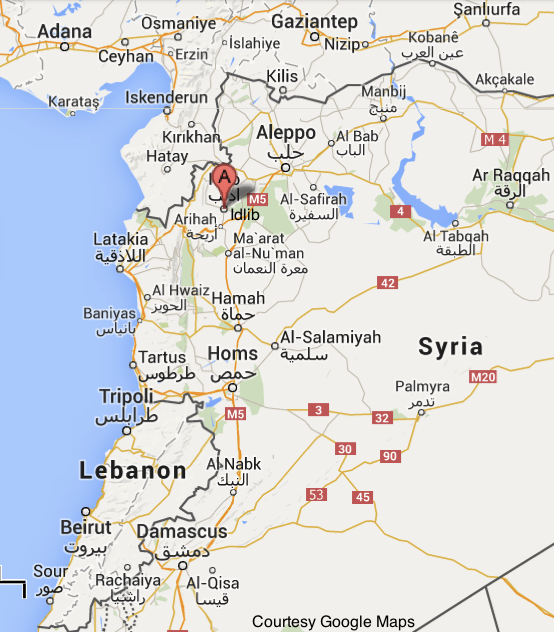 Although the forces taking Idlib were a coalition of rebel groups, Free Men of Syria, which is known to have been penetrated by al-Qaeda operatives, and the Support Front, which is openly an al-Qaeda affiliate, took the lead. The US Air Force has bombed both groups as a sidebar to its bombing raids against Daesh (ISIS or ISIL) in northern Syria. An attempt by Free Men of Syria and the Support Front to form a broad coalition with Daesh last year failed, in part because Daesh is so predatory and brutal that it targets its allies opportunistically. Also participating were Suqur al-Sham (Syrian Eagles), a fundamentalist group forming part of the Saudi-backed Islamic Front.
The fundamentalist coalition that took Idlib showed tactical discipline according to Al-Hayat. They gradually took Syrian army outposts on the outskirts of the city, gradually moving into its center over five days amid heavy fighting and in the face of regime bombing raids. YouTube video also shows al-Qaeda using American BGM-71 TOW anti-tank missiles that they likely captured from the American-backed moderate Syrian Revolutionary Front last fall. Saudi monetary support for the Islamic Front factions that took part may also have allowed them to get better equipped.
The Syrian regime of Bashar al-Assad repressed peaceful demonstrations in March of 2011 and after in Idlib and has turned the largely Sunni town into a concentration camp. It allegedly committed a massacre of 15 prisoners there just a few days ago. (The regime has tortured at least 10,000 prisoners to death around the country.) Many residents saw themselves as liberated, according to YouTube videos, though non-fundamentalists and Christians were no doubt less sanguine about the future. Some remaining residents are said to be fleeing to the countryside from fear of the fundamentalists or because they know that the genocidal al-Assad regime typically responds to the loss of urban centers and neighborhoods by targeting them for "barrel-bombing." This is the regime practice of indiscriminately dropping barrels of petroleum on them from military aircraft as a form of cheap munitions that nevertheless do a lot of damage. Indiscriminate bombing of civilian areas is a serious war crime in international law.
Aron Lund seems to argue that the fall of Idlib city is not terribly consequential. It was already nestled in the midst of rebel-held territory. The chief strategic danger to al-Assad's forces is that the Sunni fundamentalists could use it as a launching pad to move against the Alawite Shiite populations around Latakia and to attack Latakia port to the west. The latter is important to resupply for the regime, which still controls the roads from the capital of Damascus up to Homs and over to Latakia. So far, however, the regime has managed to hold about two-thirds of the country population-wise, and these advances of rebels have sometimes been reversed, albeit with the help of Lebanon's Shiite militia, Hizbullah. Al-Hayat also mentions the danger that the fall of Idlib could further isolate regime-held areas in the major northern city of Aleppo.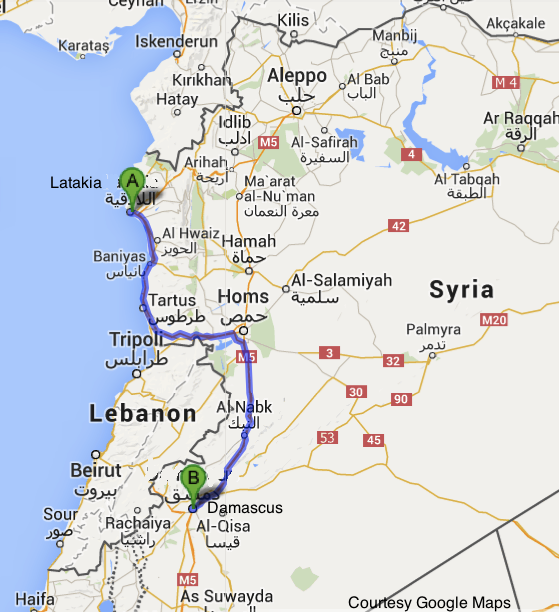 Some Syrian and Western supporters of the rebel forces are annoyed to have it pointed out that Free Men of Syria and the Support Front are extremist fundamentalists or that the latter, which is al-Qaeda, played a leading role in the past week's Idlib campaign. But for those of us in the US who lived through 2001, it is unforgivable that the Support Front pledged fealty to the mass murderer of Americans Ayman al-Zawahiri. That is not to say that al-Assad's forces are preferable. In my own view, it is a shame both cannot lose to some sane group. But the revolution and war have erased sanity from all sides, and the secular or even just non-Salafi rebel forces have been targeted and wiped out by al-Qaeda, Daesh and so forth. Those who support the rebel side should reach out to the Support Front and let them know that until they repudiate al-Qaeda and declare for democracy, they have no cheering sections in the West and they are de facto helping al-Assad by their stance.
—-
Related video: