Ma'an News Agency | – –
BETHLEHEM (Ma'an) — United States president Barack Obama concluded that a peace treaty or direct talks between Israel and Palestinian leadership would not be carried out in his time left in office, a White House spokesperson said Thursday.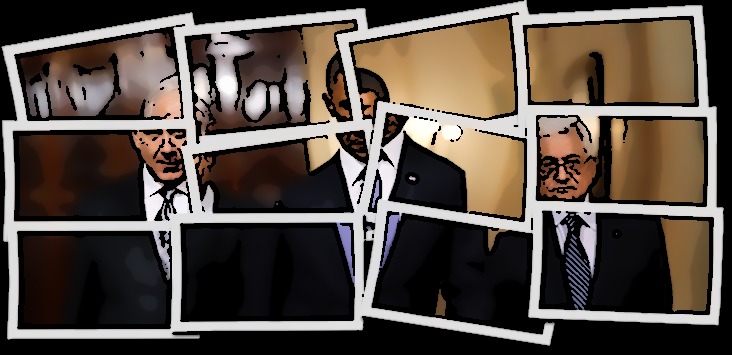 With thanks to FreeOnlinePhotoEditor
Israeli media reported that Obama's senior adviser on the Middle East, Rob Malley, said in a press briefing that despite the failure to forge an agreement, Obama would still push Israel to forge a feasible two-state solution in the future.
President Obama and Israeli Prime Minister Benjamin Netanyahu are set to meet on Monday in the US.
Earlier this week critics argued that US-Israel relations had been pushed after Netanyahu's newly appointed spokesperson, Ran Baratz, alleged that Obama was anti semitic.
US State Department spokesperson John Kirby said in a press meeting Thursday that following a conversation with the Israeli PM, Secretary of State John Kerry understood that Netanyahu would be "reviewing this appointment" upon return from his US visit.
Asked if disparaging remarks recently exchanged between senior US officials and members of Netanyahu's cabinet indicated a downturn in relations between the two countries, Kirby said the behavior did not help to advance the relationship.
"It's certainly not helpful when you've got bigger fish to fry," Kirby said.
Despite recent verbal skirmishes between the two governments, Israel has reportedly asked the US for $5 billion in annual defense aid for a decade, according to Reuters.
The annual aid would far surpass the $3 billion per year currently being received by Israel on a budget agreement set to end by the year 2018.
On Thursday, White House spokesperson Jon Earnest was unable to confirm exact plans for the 2018 budget for US aid to Israel, but reiterated the Obama administration's commitment to Israel's national security.
"We are committed to the Israelis continuing to have a qualitative military edge in the region," Earnest said.
Despite criticism that Israel has neglected two-state solution as well as warnings to hold aid during the 2014 Gaza War, the Obama administration has done little to curb Israeli violence against Palestinians or stop ongoing settlement expansion.