The Tree | – –
As the news broke … that global greenhouse gas emissions reached a plateau in 2014, a flotilla of announcements from both countries and companies at the Paris climate summit confirmed renewable energy's pivotal role in the future global economy. Saint Lucia became the 29th nation to join an island renewables initiative and made a deal that will see its governor general's residence powered by the sun. India presented more details of the international solar alliance … and African nations started building towards their new target of 300 GW of renewables by 2030 by signing a sustainable energy agreement with potential donor nations. Business is also taking strides towards being clean and green: Coca-Cola, Microsoft, BMW and Google are the latest of over 50 companies to commit to going for 100 per cent renewable electricity through the RE100 programme, with Google intending to triple its renewable energy by 2025. A newly launched 'Global Geothermal Alliance' is set to achieve a 200 per cent increase in global installed capacity for heating by 2030, as well as a 500 per cent increase in power generation. As groups from business and health, to faith and parents, as well as local and national governments in both richer and poorer nations throw their weight behind a fully clean energy future, it is clear that renewables are good for everyone…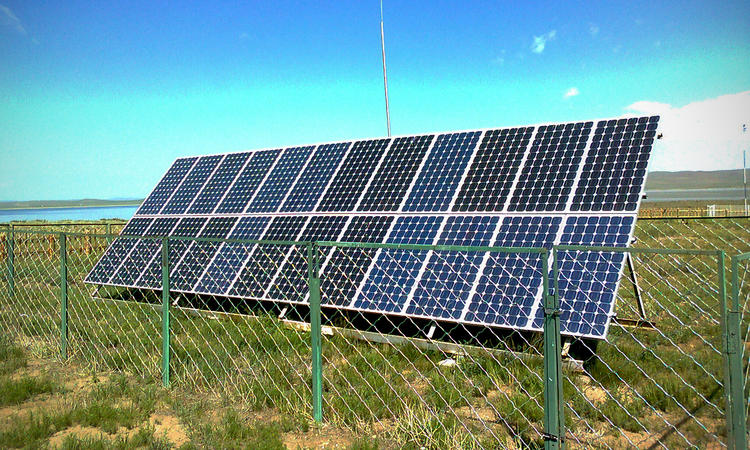 … The backdrop is dramatic and ongoing real world growth in renewables. Countries from China and India to small island nations are making renewable energy commitments that are driving forward the ongoing transition to 100 per cent renewables. Forward-thinking businesses are taking a central role, upping their renewable energy commitments and divesting fossil fuel assets. These actions, alongside a wave of energy efficiency pledges, are driving real change in the economy and putting the brakes on emissions growth.
Renewable energy is good for the climate, it's good for communities, it's good for the economy, it's good for job creation and it's good for business. With prices of renewables tumbling and fossil fuels expensive and risky, renewables are a logical choice for both richer nations and those where affordable energy access is a priority. Renewables create local jobs and protect health and habitats from the impacts of mining, digging, and burning fossil fuels.
[After] the curtain [fell] on the climate summit, public and private actors … continue to push renewable energy, supported by citizens from all walks of life. Poll after poll reveals vast public support for renewables worldwide. With clean energy sources already representing over one-fifth of global electricity production, and new announcements and commitments coming daily, the world is already on a road to 100 per cent renewables. How quickly it will get there in order to reap the many benefits is up to governments meeting this week in Paris.
Read more at The Tree