TeleSur | – –
The group leaked the documents despite being under a major cyber attack for more than 24 hours by suspected allies of the Turkish government.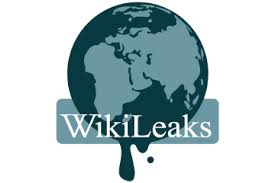 WikiLeaks released its first batch of leaked emails from Turkey's ruling Justice and Development Party, or AKP, Tuesday. Founded by President Recep Tayyip Erdogan, the whistleblowing group claims the documents offer an inside look into the power structures within Turkey and its most powerful political party.
"Part one of the series covers 762 mail boxes beginning with 'A' through to 'I' containing 294,548 email bodies together with many thousands of attached files," WikiLeaks said on its website. "The emails come from "akparti.org.tr", the AKP's primary domain."
The documents were released amid more than 24 hours of cyber attacks against WikiLeaks' after it announced the major leak. The group's Twitter account suggested the attacks could be from Turkish political forces fighting against the release of the documents. "We are unsure of the true origin of the attack. The timing suggests a Turkish state power faction or its allies. We will prevail & publish."
The release of the documents was moved ahead of schedule, the group said, because of the recent coup attempt in Turkey and the ensuing crackdown by the government. The leak was supposed to happen at the end of the year.
"The material was obtained a week before the attempted coup. However, WikiLeaks has moved forward its publication schedule in response to the government's post-coup purges," the statement added.
The emails date all the way back to 2010 and the most recent one was sent on July 6, 2016. However, WikiLeaks said that "emails associated with the domain are mostly used for dealing with the world, as opposed to the most sensitive internal matters."
WikiLeaks said Monday that it was planning to release documents on Turkey's political power structure after a failed coup attempt over the weekend.
"Get ready for a fight as we release 100k+ docs on #Turkey's political power structure," WikiLeaks said on its Twitter feed.
The Turkish government ordered police forces around the country to down any helicopters without warning while President Erdogan said he ordered all the country's F-16 jet planes to patrol the country's airspace, local media reported Sunday evening.
Erdogan also called for the possibility of reintroducing the death penalty, while Germany reacted by announcing it would would mean "an end to Turkey's EU accession talks."
Via TeleSur