By Juan Cole | (Informed Comment) | – –
A Trump adviser is trying to smear Khizr Khan, the Pakistani-American legal consultant who spoke at the DNC, as a "Muslim Brotherhood agent."
This ignorant discourse is only possible because people just have no idea what they are talking about. It wouldn't fly if done about Western Christians. So for instance we would know that most Swedes are fairly liberal Lutherans and most Spanish are Catholic. Among far right wing Catholics in Spain you have the secretive cult, the Opus Dei. What the Trump people are doing is the equivalent of charging that a liberal Swedish Lutheran is an Opus Dei agent. That charge wouldn't make any sense to anyone who knew about ethnicity and Christianity in the West. A liberal Swedish Lutheran couldn't be Opus Dei.
I'm not sure it will do much good, but let me try to explain why a liberal Pakistani wouldn't be Muslim Brotherhood. The Muslim Brotherhood as a movement began in Egypt in 1928. It began as a reassertion of Arab Muslim values in the wake of the 1880-1922 direct British occupation of Egypt, and the subsequent British hidden hand in Egyptian affairs through 1956. The Brotherhood is vague about the kind of government they want, but when they had a chance in 2011-13, they supported democratic elections.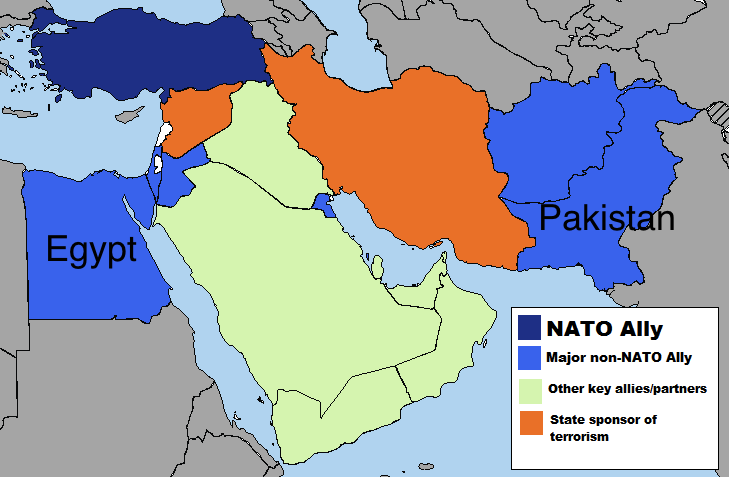 Although the American far right has long dreamed of criminalizing the Muslim Brotherhood, it is a nonviolent, mainstream political organization in Egypt which held as many as 88 seats in the Egyptian parliament after the 2005 elections, and held a majority in Parliament in the fall, 2011 elections.
Egypt is an Arabic-speaking country.
Pakistan was ruled by Britain from the 1840s until the partition of British India in 1947. The British in India instituted a tradition of what was called Anglo-Muhammadan law, which introduced into Muslim law ideas such as precedent and common law (Muslim law had tended to be a jurist's law). A form of this legal tradition still is taught in South Asian law schools and it tends to be a project of status quo Muslims. Fundamentalists reject this assimilation of British and Muslim law. Their vehicle in South Asia is not the Muslim Brotherhood, which has tended mainly to attract Arabs, but the Jama'at-i Islami
Pakistan is a multilingual country where the main official languages are English and Urdu. Urdu is basically the same as Hindi, but with some Arabic and Persian vocabulary.
So, Pakistani-heritage Muslims don't typically have anything to do with the Arab Muslim Brotherhood. And even if one did, there isn't anything wrong with that.
From everything one hears from Khizr Khan, he is what I would term a Pakistani liberal Muslim.
Pakistan has seen since its inception in 1947 a struggle between those, like the late Gen. Zia, who want it to be a fundamentalist Muslim society, and those like its founder, Muhammad Ali Jinnah, who just wanted a place where Muslims wouldn't be oppressed by a Hindu tyranny of the majority.
Khan's emphasis on the secular constitution, on the rule of secular law, and on democracy are typical for a mainstream educated Pakistani. In his one article on the sharia , he points out that there aren't many legal strictures in the Qur'an, which implies that most law will be secular. Sharia is Muslim religious law, analogous to Halakhah for Jews and Canon Law for Catholics. The US far right wants to equate sharia to the Communist Manifesto or something, but it just is the way Muslims practice the law of their faith. If anyone tried to criminalize Halakhah or Jewish law, we'd recognize that for what it is. The same should be true of the criminalization of sharia.
Pakistani politics is far more sophisticated than Egyptian, and Pakistan has long-term grassroots parties in a way that Egypt does not. In most Pakistani elections, the Jama'at-i Islami, the fundamentalist party, has polled in the area of 3%. Pakistan is not very much like Egypt in that regard, either, having a strong liberal tradition going back to the poet Muhammad Iqbal and strong grassroots parties like the Pakistan People's Party and the Muslim League, both of which are Liberal with a big "L," in the 19th century sense of the term.
So no, Trumpists, that isn't a thing.
A lot of your talking points reference things that aren't a thing.