By Andrea Germanos, staff writer | (Commondreams.org) | – –
Group including Nobel laureate Mairead Maguire aimed 'to highlight the vital role women play not only in the resistance movement, but in the survival of the Palestinian people as a whole'.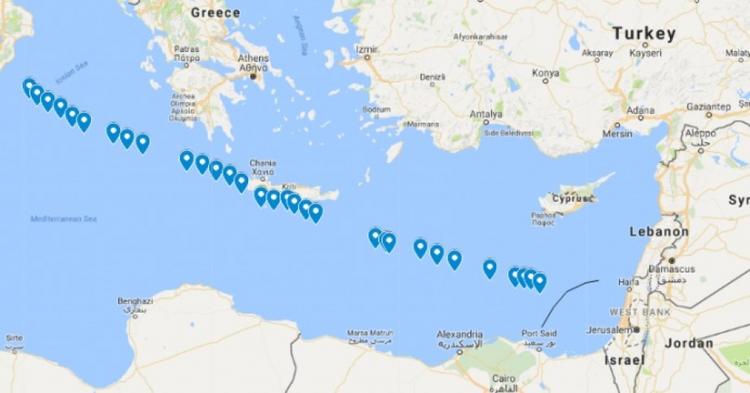 The Israeli navy on Wednesday stopped a boat carrying international female activists, preventing them from breaking the blockade of Gaza.
Among the 13 people on board the Women's Boat to Gaza, a mission of the international Freedom Flotilla Coalition, were Nobel Peace Prize winner Mairead Maguire of Ireland, retired U.S. army colonel Ann Wright, New Zealand politician Marama Davidson, and Malaysian doctor Fauziah Hasan.
"In accordance with government directives and after exhausting all diplomatic channels, the Israeli navy redirected the vessel in order to prevent breach of the lawful maritime blockade," the military said in a statement, according to Agence France-Presse.
"The visit and search of the vessel was uneventful," it stated.
The Freedom Flotilla Coalition posted on its Facebook page that the boat was "attacked by Israeli Occupation Forces in International Waters." The U.N. Convention on the Territorial Sea and Contiguous Zone states that territorial waters can extend out to 12 nautical miles.
The Women's Boat to Gaza tweeted on Wednesday: "Pls contact your Govt to demand their release and an end to the illegal blockade!" The tweet links to another page that encourages supporters to contact the Israeli military and international officials including United Nations Secretary-General Ban Ki-moon and U.S. Secretary of State John Kerry to "Demand that the women and the boat be freed!"
In contrast to Israel's depiction of blockade, U.N. officials have denounced it as illegal.
The female flotilla posted an update earlier on Wednesday that the boat was roughly 100 nautical miles away from Gaza, and that it planned on arriving within 24 hours. The Israeli military reportedly boarded the boat when it was roughly 35 nautical miles from the coast.
The female initiative was undertaken, the organizers' website states, "because we believe that it is essential to highlight the vital role women play not only in the resistance movement, but in the survival of the Palestinian people as a whole. We intend to raise awareness about the ongoing struggle that women in Gaza, in the West Bank, inside the Green Line, and in the diaspora, have waged and continue to wage against the Occupation."
This work is licensed under a Creative Commons Attribution-Share Alike 3.0 License
Via Commondreams.org