Via IMEMC | (PNN) | – –
(PNN) The Ministry of Foreign Affairs has welcomed the adoption of a new United Nations Security Council resolution (co-sponsored by Malaysia, New Zealand, Senegal, and Venezuela) regarding Israel's illegal colonial settlements, which are seen as undermining peace in the region and the possibility of a two-state solution: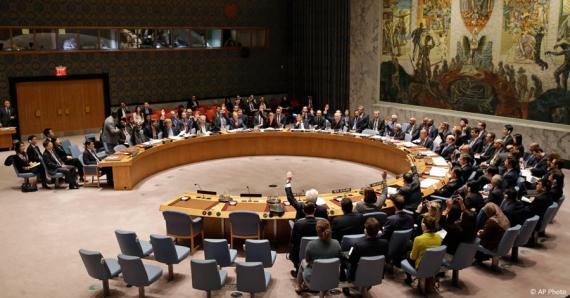 "This is an important juncture for all concerned. The vote tonight in the United Nations sends a clear and firm signal to Israel, the occupying power, that its illegal actions and grave violations of international law and inalienable Palestinian rights are neither accepted nor tolerated. The message of the vote tonight is unmistakable.
"The world is united in defense of international law and Palestinian rights; the world will not stand idly by while Israel takes willful and calculated steps to denigrate the law and undermine Palestinian rights and chances for peace.
"It is now the responsibility of international community, including the Security Council, to implement the letter and spirit of this resolution and assume their responsibilities, individually and collectively, to ensure Israel's compliance and respect for international law.
"Palestine would like to thank all Security Council members, particularly the co-sponsors of the resolution Malaysia, New Zealand, Senegal and Venezuela as well as other States that played an important role in the adoption of this resolution. Palestine also welcomes the position of the United States Administration, which supported the international consensus and ensured the adoption of the resolution.
"Finally, Palestine reiterates its unwavering commitment to pursue the fulfillment of the inalienable rights of the Palestinian people and respect of their human rights through all available peaceful and legal means and our readiness to engage with any genuine effort aiming at ending this injustice.
"Despite the unbearable pressures and the cruel reality our people endure, we will continue to have faith in the values and principles enshrined in international law.
"Our commitment to these values and principles is solid and unwavering and we appreciate the principled support of states who share these values."
Via IMEMC
——–
Related video added by Juan Cole:
The Star Online: "Palestinians hail UN Security Council vote"