By Juan Cole | (Informed Comment) | – –
One of the thirty-nine victims of the Daesh (ISIL, ISIS) shooting at the Reina nightclub in Istanbul, Layan Nasser, 19, was buried on Tuesday in her home town, Tira, in central Israel. Roughly a fifth of Israeli citizens are of Palestinian heritage, the majority of them Muslims.
Daesh carried out the attack to undermine Turkey's tourism industry and discourage foreign direct investment, two engines of the country's economic growth over the past twenty years. The act was revenge on Turkey for intervening against Daesh in northern Syria during the past year.
Yusuf Munayyer pointed out that Nasser was identified as Israeli in international press headlines, as a victim, and suspects that she would have been instead called an "Arab" had she been instead involved in an act of resistance. His point is that Palestinian-Israelis are seen as sympathetic when attacked by fundamentalists, but when Israeli Secretary of Defense Avigdor Lieberman threatens to ethnically cleanse them, few in the West protest.
When Palestinian citizens of Israel are victims of attacks they are "Israeli" when they are perpetrators they are "Arab" pic.twitter.com/5TMzRo0yKv

— (((YousefMunayyer))) (@YousefMunayyer) January 1, 2017
Thousands of Palestinian-Israelis attended the ceremony, in what both the Israeli and Arab press saw as a rebuke to the Muslim fundamentalists who blamed the victim by criticizing Layan for attending a New Year's eve celebration (a Christian festivity, in a night club wearing make up and in an place where drinks were being served).
Layan Nasser had just become a dental assistant rather than rushing to get married, as her mother had wanted. Even her trip to Turkey was a sign of her independence of mind. Her father advised against it, given the deteriorating security situation in that country. The UAE's The National quoted her cousin Hadil Haj-Yihya as saying, "She is just an innocent kid. She doesn't know about politics and terrorism. She loved fashion and make-up. She just wanted to live life. She was just a child . . . Now her mother is crying, saying 'I'm giving her to the grave, not to her husband.'"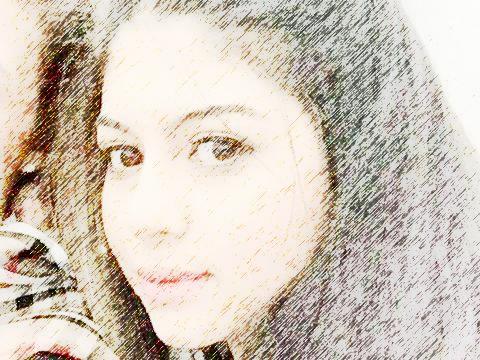 Al-Masdar said that the huge crowds attended the funeral to mourn Layan and "to protest religious repression."
Among those attending were prominent Palestinian-Israelis, and a disproportionate number of women, who were protesting those voices that criticized Layan's trip and that of her girlfriends to Istanbul by themselves to celebrate the new year.
One of those who spoke was the mayor of Tira, Ma'mun `Abd al-Hayy, who referred to the criticisms launched at her by religious groups. He said, "We do not accept the besmirching of the reputation of Layan and her friends. We strongly support a plurality of opinions and we reject religious repression." He continued, "We are proud of Layan and her friends, and of the young generation and their consciousness, and of their decisive stand against illiteracy and close-mindedness. . . Our youth will decide what is good for themselves, and what is not, and no one has the right to impose anything on them." He added, "We are the true Islam, and there is no place for those who adopt a counterfeit 'jihad.'"
The United Arab List political coalition posted on Facebook a statement that also criticized those who slammed Layan and her friends. "the coalition denounces the intellectual influence of Daesh [ISIL, ISIS], and calls for combating both this way of thinking and the practices associated with it, through intellectual work and practical action. It called on the masses and civil society to encourage dialogue and mutual understanding and open-mindedness, instead of repression and the imposition of opinions blackballing. It urged the that the utmost effort be expended to fight this way of thinking and this phenomenon, which threatens the life of the Arab peoples in their entierty, and threatens their identity and their existence and their just struggles." The list then called for a big turnout at Layan's funeral and condemned the criminal and sanguinary operation that took her life.
Daesh/ ISIL is a threat to many societies, but Westerners often forget that it is above all a threat to Muslims. Something like 90% of all its victims have been Muslims (especially Shiites but also Sunnis). It has a theory of revolutionary action its leaders call 'tawahhush,' acting like wild beasts and making a spectacle of death. These techniques have brought it into disrepute even among other terrorists! As the Palestinian-Israelis pointed out, it is losing friends for Arab causes because it allows them all, including the just ones, to be tagged as barbarous or terroristic. Long after it is rolled up as a territorial state, Daesh will go on poisoning minds, and the United Arab List is correct that an intellectual battle needs to be waged against it. The instinct of the United States has been to undermine secularism in the Middle East because it has been associated with socialism. And, leftist regimes have unwittingly fostered a fundamentalist opposition by associating secular thought with torture in prison. The Middle East can only get past this decades-long crisis by becoming more democratic and more secular. The regime's elites often want only one or the other, for their own selfish reasons, and so are prolonging the agony. And Western elites have to stop destabilizing the place for the sake of black gold.