The New York Public Library | Francis Frith | – –
The Miriam and Ira D. Wallach Division of Art, Prints and Photographs: Photography Collection, The New York Public Library. "Gaza (the Old Town)" New York Public Library Digital Collections. Accessed February 26, 2017. http://digitalcollections.nypl.org/items/510d47d9-5c4b-a3d9-e040-e00a18064a99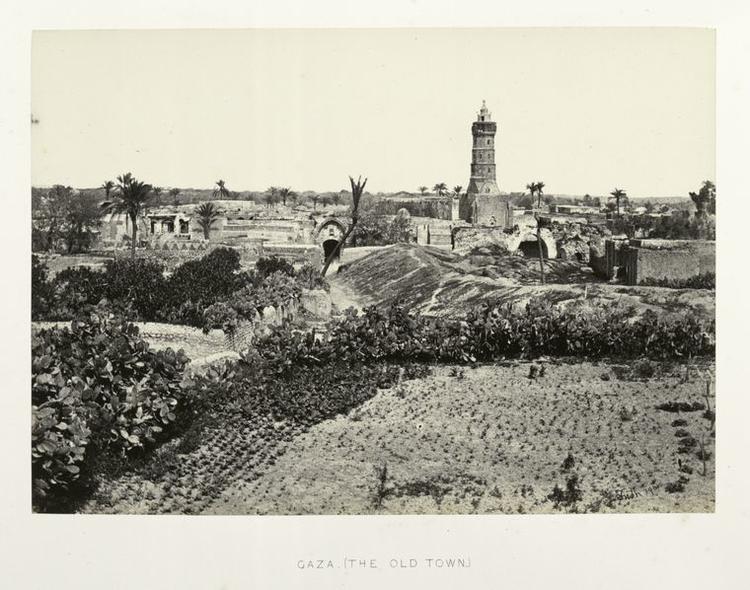 Title: Gaza (the Old Town)
Names: Frith, Francis (Photographer)
Collection: Sinai and Palestine.
Date Issued: 1862 (Questionable)
Place: London
Publisher: W. Mackenzie
At this time the population of Palestine was around 411,000, almost all of them Palestinian Arabs of Muslim heritage. Perhaps ten percent of them were Christian. The Palestinian Arab families had lived on this land since time immemorial. In-migration was minor. There were only a few thousand Jews, mostly pilgrims from the Russian Empire who retired to Jerusalem where they lived on pious charities.