TeleSur | – –
"Republicans in Texas have ensured that the dark days of discrimination in Texas continue to loom."
Texas lawmakers drew up three U.S. congressional districts to undermine the influence of Latino voters, a divided panel of three federal judges ruled, in the latest development in a years-long battle over gerrymandering.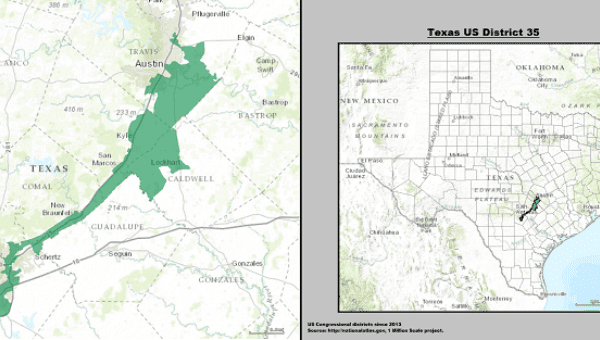 In the decision announced late on Friday, U.S. District Judges Xavier Rodriguez and Orlando Garcia in San Antonio found that the districts' shapes diluted minority voters' power, either by splitting communities into different districts or concentrating minorities in a single area to limit their sway.
"When done to minimize Hispanic electoral opportunity, it bears the mark of intentional discrimination," wrote Rodriguez and Garcia, who were appointed by former Republican President George W. Bush and former Democratic President Bill Clinton, respectively.
The third judge on the panel, 5th U.S. Circuit Court of Appeals Judge Jerry Smith, dissented.
The three districts found unlawful are currently represented by two Republicans and one Democrat.
Legal battles over Texas redistricting have raged since 2003, when the Republican-controlled legislature took the unusual step of throwing out the 2001 maps and redrew the districts. Typically, redistricting occurs once every 10 years after the U.S. census.
In the decision, the majority wrote that in redrawing the southwestern 23rd Congressional district, for example, mapmakers moved 600,000 voters between districts and fractured a heavily Latino county in a deliberate effort to lessen voter turnout.
Under former Democratic President Barack Obama, the U.S. Justice Department had joined the legal challenge. It is not known whether Republican President Donald Trump's administration will continue opposing the Texas redistricting.
In his dissent, Smith found that the 2011 redrawing was properly based on political, not racial, considerations, and he said the Obama administration had overstepped its bounds.
The Texas Democratic Party chair, Gilberto Hinojosa, welcomed the ruling.
"Republicans in Texas have ensured that the dark days of discrimination in Texas continue to loom," he said in a statement. "The sun will soon shine."
The term gerrymandering to describe the political manipulation of electoral districts may date to 1812, when Massachusetts Governor Elbridge Gerry approved a map that included an oddly shaped district said to look like a salamander.
Several Texas districts have bizarre-looking boundaries as a result of gerrymandering, including the 35th district, one of the three ruled unlawful, which includes parts of San Antonio and runs in a narrow strip northwest from the city.