TeleSur | – –
The official said the deal will be good for the U.S. economy.
The United States is close to completing a series of arms deals forSaudi Arabia totaling more than $100 billion, a senior White House official said on Friday, a week ahead of President Donald Trump's planned visit to Riyadh.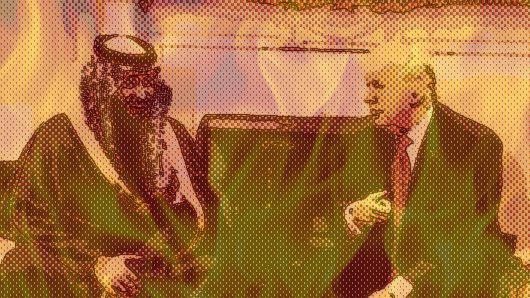 The official, who spoke to Reuters on condition of anonymity, said the arms package could end up surpassing more than $300 billion over a decade to help Saudi Arabia boost its defensive capabilities while still maintaining U.S. ally Israel's qualitative military edge over its neighbors.
"We are in the final stages of a series of deals," the official said. The package is being developed to coincide with Trump's visit to Saudi Arabia. Trump leaves for the kingdom on May 19, the first stop on his maiden international trip.
Reuters reported last week that Washington was pushing through contracts for tens of billions of dollars in arms sales to Saudi Arabia, some new, others already in the pipeline, ahead of Trump's visit.
The United States has been the main supplier for most Saudi military needs, from F-15 fighter jets to command and control systems worth tens of billions of dollars in recent years. Trump has vowed to stimulate the U.S. economy by boosting manufacturing jobs.
The package includes American arms and maintenance, ships, air missile defense and maritime security, the official said. "We'll see a very substantial commitment … In many ways it is intended to build capabilities for the threats they face."
The official added: "It's good for the American economy but it will also be good in terms of building a capability that is appropriate for the challenges of the region. Israel would still maintain an edge."
Via TeleSur