Middle East Monitor | – –
Describing London as the city of "tolerance, acceptance and diversity", London Mayor Sadiq Khan, however, on Wednesday said President Donald Trump is "not welcomed", Anadolu reports.
Khan's written statement came after the London Assembly asked him how the city's government would prepare for an official state visit from Trump.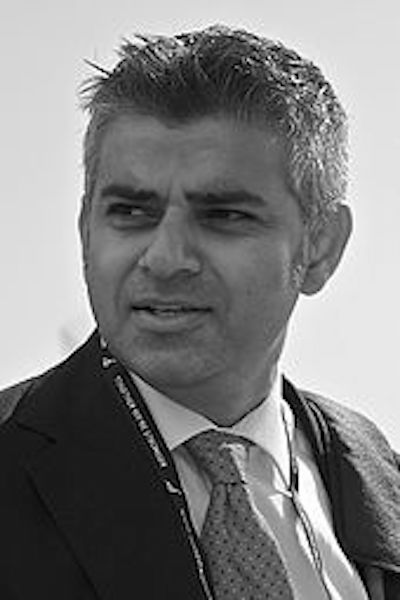 "As Mayor, I will always speak up to protect the interests and security of Londoners. I have previously called on Theresa May to cancel her ill-judged offer of a state visit to President Trump," Khan said.
"After the latest incident, where President Trump used Twitter to promote a vile, extremist group that exists solely to sow division and hatred in our country, it is clear that any official visit here would not be welcomed," he added.
Read More: Israel wounded over 100 journalists since US move on Jerusalem
Despite an online row with Prime Minister Theresa May, Trump is expected to pay an official visit to Britain and to hold talks with the British prime minister in February.
Trump's retweeting last month of three anti-Muslim videos taken from the Twitter feed of a member of the far-right Britain First group caused outrage in the UK and led to senior politicians speaking out against any visit.
May described Trump's re-tweets as "wrong", which led to Trump telling her to "focus on the destructive Radical Islamic Terrorism" in Britain.
She refused to cancel the trip despite widespread condemnation, including Khan, who said Trump had promoted a "vile, extremist group that exists solely to sow division and hatred in our country."
Khan stated that the British people including himself, love both America and Americans but Trump's recent comments contradict with Britain's stance on racism and hatred.
"London is a beacon of tolerance, acceptance and diversity, and Mr. Trump has demonstrated time and time again that his views are completely incompatible with the values Londoners hold dear," Khan noted.
Trump is also expected to attend the opening of the new US embassy in Battersea, southwest London, but no date has been set.
This work by Middle East Monitor is licensed under a Creative Commons Attribution-NonCommercial-ShareAlike 4.0 International License.