By Juan Cole | (Informed Comment) | – –
US troops and the Kurdish and Arab fighters among whom they are embedded came under a coordinated attack by pro-Damascus militias on late Wednesday into Thursday morning. The action took place in Deir al-Zor Province, in Syria's far east. It is possible that the pro-regime militias were seeking to take over oil fields in the area.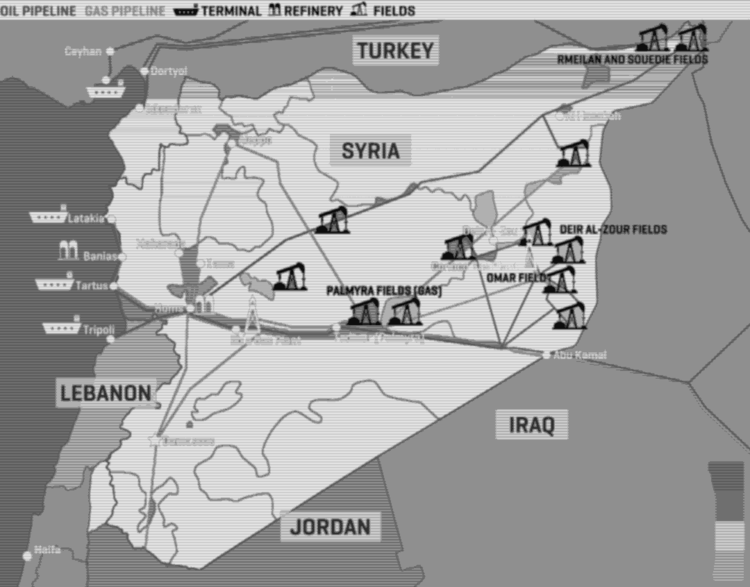 Some 500 pro-regime militiamen launched the assault against positions of the mixed Kurdish and Arab fighters the US calls the Syrian Democratic Forces, the core of which is the leftwing Kurdish People's Protection Units or YPG. The US has 2,000 special forces troops embedded with the YPG and some of them were among the Kurdish and Arab units that were just attacked.
According to the Saudi-owned al-Sharq al-Awsat, Arab militiamen of the US-backed Syrian Democratic Forces accused the Kurdish YPG of withdrawing in advance of the pro-Damascus militia attack, after a secret agreement with Damascus and Russia, leaving the Arab fighters exposed. One Arab fighter was killed by the pro-Damascus militia.
The US-led Syrian Democratic Forces (the Kurdish YPG plus Arab clansmen) had taken Raqqa, the former capital of ISIL/ Daesh (the so-called "Islamic State Group") and then came on down also to help destroy ISIL in the neighboring Deir al-Zor province southeast of Raqqa. There, however, the Syrian Arab Army of Bashar al-Assad and its Shiite militia auxiliaries also took territory away from ISIL, so that Deir al-Zor is split. Today's attack was intended to put more territory on the Syrian government side of the ledger and shrink that of the YPG/US.
The pro-Damascus forces and the YPG had been allied against ISIL and seldom came into conflict with one another. But now that ISIL is largely defeated as a territorial force, the long knives are coming out and Damascus is making a play for Deir al-Zor, which has some oil fields and an Arab population of about 1.5 million that chafes under de facto Kurdish rule. It is, moreover, a transport corridor from Iraq into Syria. Some analysts have alleged that US interest in holding some of Deir al-Zor has to do with a plan of blocking Iran from transporting arms to Hizbullah. The Syrian border with Iraq is so long and porous, however, that any such hopes are forlorn.
Russia has been giving air support to the Syrian Arab Army and Shiite militia forces in Deir al-Zor, but the US Pentagon says that the US contacted Russia and received assurances its Aerospace Forces would not interfere in air retaliation. The US military maintains that it launched an air attack on the pro-regime militiamen and killed 100 of them. Such figures should be taken with a large grain of salt, since air attacks on guerrilla groups are usually fairly ineffectual unless ground troops are also deployed.
The presence of US military in eastern Syria endangers those troops and acts as a standing pretext for a wider US war in Syria. Had US personnel been killed yesterday, you can only imagine how Trump would react. US Secretary of State Rex Tillerson has committed to a perpetual US military presence in Syria.
US personnel are also embedded with leftist Kurds at Manbij in the north, a town that Turkish president Tayyip Erdogan has vowed to attack. It appears that the US presence in Syria will be continually challenged by local players, with the dangers of a mishap severe.
——–
Bonus video:
France 24 English: "Syria: "The US wants to keep Syria weak divided and poor"