BETHLEHEM (Ma'an) — The Israeli authorities banned a Swedish activist from entering Palestine late Thursday when he arrived at the Allenby Bridge, the Jordanian-Palestinian borders, coming on foot from Sweden.
Swedish activist Benjamin Ladraa walked from Sweden to Palestine for about 11 months "to raise awareness about the plight of the Palestinians under (Israeli) military occupation," according to his Facebook page Benjamin Ladraa.
The Israeli authorities held Ladraa for interrogation for 6 hours as he attempted to cross the Allenby Bridge between Thursday night and Friday morning.
Ladraa was then handed an order by the Israeli authorities banning him from entering Palestine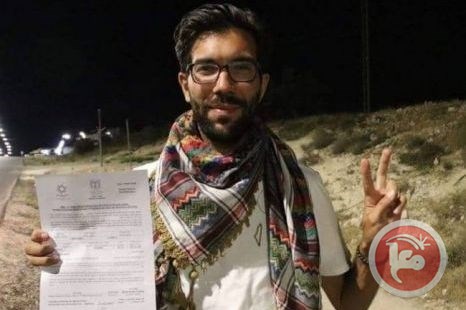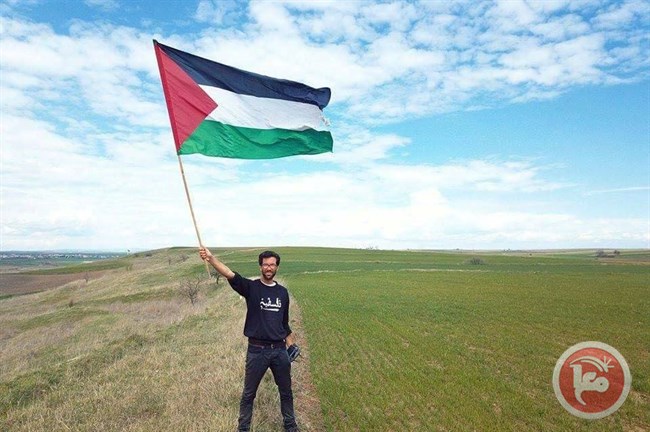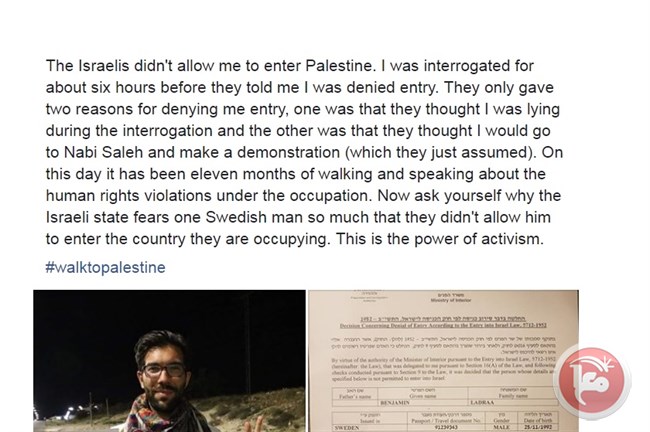 Via Maan News Agency
Featured Photo via Ma'an.