HEBRON (Ma'an) — Israeli authorities delivered demolition notices and halt of construction orders to several homes and schools in Masafer Yatta in the southern occupied West Bank district of Hebron, on Wednesday.
Coordinator of a local popular committee against the separation wall and settlements, Rateb al-Jbour, said Israeli authorities stormed the Masafer Yatta area and delivered halt of construction orders to several homes belonging to al-Dababseh family.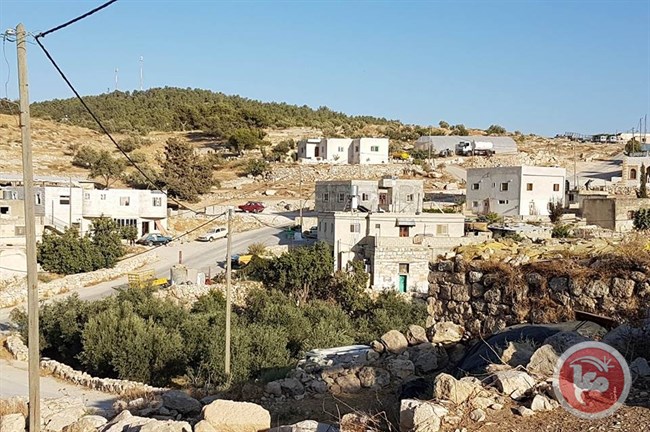 Ma'an Photo Service.
Al-Jbour also said that Israeli authorities delivered a demolition notice to a local mixed elementary school that had been previously demolished about four months ago by Israeli forces, however, was rebuilt in the meantime.
Israeli authorities seek to displace Masafer Yatta residents, in order to seize their lands, as part of an Israeli settlement expansion plan in the West Bank.
Around 3,000 Israeli settlers live in illegal Jewish-only settlements in the Yatta region, according to the Applied Research Institute Jerusalem.
The South Hebron Hills, known locally as Masafer Yatta, lie almost entirely in Area C, the 62 percent of the West Bank under full Israeli civil and security control since the 1993 Oslo Accords.
Masafer Yatta residents were expelled at the time of the establishment of a firing zone in the 1970s and were eventually allowed back following a long court battle, but are under the constant threat of being expelled or seeing their homes demolished.
Via Ma'an News Agency .
—–
Bonus video added by Informed Comment:
?? Israel ends international observer mission in Hebron l Al Jazeera English