Ann Arbor (Informed Comment) – In this clip via Twitter, Ben Shapiro, who is somehow touted as a serious thinker on the Right, alleges that the scientific method is peculiar to something he calls "the West." He appears to think it consists of Greek empiricism mixed with what he terms a "Judeo-Christian" conviction that to know God is to know the universe. As usual with people who make large and frankly racist claims about history, he hedges by admitting that other civilizations have done science, instancing India in the first millennium. So I guess he gets to say that science is something done by white people as they are currently defined in the US but if anyone challenges him he can say he had already allowed for exceptions.
Ben Shapiro thinks that "the idea of science" is unique to the Western world pic.twitter.com/JNjr66WZ3H

— Jason Campbell (@JasonSCampbell) May 24, 2019
Everything Shapiro says is wrong. "Judeo-Christian" as a term was invented by nineteenth-century missionaries intent on converting Jews, and only came into common parlance in the mid-twentieth century US, in part in reaction to the rise of Fascism and Communism. Many Jews have found the phrase objectionable. In any case, nothing called "Judeo-Christian" underpinned "Western" science.
Things change. Shapiro's predecessor Ernest Renan monstrously argued in 19th century France that Christian civilization only amounted to something because it shed its connection to backward, fanatical, Semitic Judaism.
The 19th century Muslim thinker and anti-colonial activist Jamal al-Din al-Afghani observed in his debate with the racist Ernest Renan that if Christianity had been the secret of Europe's scientific success then the 19th-century Papal Estates would not have been the most backward place on the continent.
Shapiro could save himself from many fallacies by just clicking on this last hyperlink and reading the essay on the Renan-Afghani exchange by Monica Ringer and Holly Shissler.
Greek science was not in fact widely based on empirical experimentation, though there was some. The Platonic tradition is idealist. Even the Aristotelians were relatively cerebral and more based on observation than experiment.
Moreover, Western Europe lost contact with Greek learning from roughly 410 until the 1200s and later. During those centuries Aristotle, Plato, Galen and Ptolemy among others were cultivated in the Muslim world, with the Abbasid rulers (750-1258) commissioning translations and funding further study. Moreover, the Muslims made substantial advances of their own within the Greek paradigm.
As for Christianity, it often was inhospitable to science and even to general literacy and the print revolution. Astronomer Tycho Brahe was exiled from Denmark on charges of heresy. The inquisition summoned Galileo in 1616 to warn him against teaching that the earth goes around the sun (!).
As for Judaism, Jewish authorities in Amsterdam somehow managed to excommunicate and completely shun Spinoza, placing him under a ban. His crime? Saying that God is the God of nature.
Let me repeat this. The "Judeo" part of Shapiro's manufactured "Judeo-Christian" civilization, which he maintains pursued science because they believed that to know nature was to know God, actually placed a major philosopher under a ban (herem) for maintaining that God is the God of nature!
In other words, Ben Shapiro is just shoveling out bullshit as history and expecting everyone to slurp it up and lick their lips.
Although he built on Greek discoveries and used the Sanskrit number system, Muḥammad ibn Musa al-Khwarizmi (780—850 CE) of Baghdad is generally now credited with inventing algebra (which is an Arabic word.) He also invented the algorithm (an Arabic word).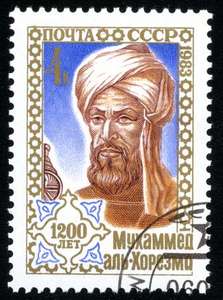 Hasan Ibn al-Haytham, known as Alhazen (d. 1040), is among the first scientists explicitly to have laid out the scientific method of hypothesis and experimentation that Shapiro praises. He also first explained optics as light bouncing off an object and hitting the eye. He was born in Basra and lived in Cairo.
Europeans translated Ibn al-Haytham, who was the foundation of "Western" optics.
Ibn Sina (Avicenna) produced a medical textbook that was translated into Latin and widely used in European medical schools; it was still being taught in Leipzig in the early 1700s.
The sophisticated astronomical observatory in Il Khanid Iran during the 1200s at Maragheh made breakthroughs in understanding planetary motion.
The Heritage of Astronomy portal writes,
"The Maragha Observatory represents a turning point in the development of alternatives to Ptolemy's planetary models that were compatible with Aristotelian cosmological principles. These elaborate models, together with further innovations developed at the Samarqand Observatory and later at Damascus, found their way to Europe and formed a critical part of the mathematical tools that enabled Copernicus to create the heliocentric model of the universe."
It is also thought by some historians that Maragheh observations made their way to Christopher Columbus and aided in his attempt at the circumnavigation of the globe.

via Mohamad Haghani
When I was in high school, our math teacher had us do geometry to solve some algebraic problems. This technique was invented by the great Iranian astronomer Omar Khayyam (d. 1131). He anticipated Descartes.
All this is to say nothing of thousands of years of sophisticated Chinese science. China in the era of the Song dynasty, 960–1279, essentially saw the invention of modernity, with high levels of urbanization, industry, wood block printing, and progress in engineering, science and mathematics, along with paper money and gunpowder weapons and the invention of the compass.
None of this is to deny the incredible achievements of European science during early modernity and modernity. Europe made leaps and bounds in part because of widespread adoption of the moveable type printing press (which was rare in the Middle East and India until the late 18th century). This moment of European ascendancy in science had nothing to do with Judaism or Christianity and owed relatively little to ancient Greece.
It was in part underpinned by technology. Printing allowed the exact and inexpensive transmission of diagrams and formulae and created a new kind of human memory storage. Much of the rest of the world stuck with manuscripts, which were expensive, rare and often riddled with copying errors. Likewise, the "ghost acreage" Europe, gained through colonialism and especially the usurpation of the New World with its virtually untapped natural resources, helped prop up science through sheer prosperity.
In our own day, Seoul, Tokyo, Beijing, Shanghai, Singapore and other east Asian urban centers have enormous and dynamic scientific establishments, which which Europeans can sometimes barely keep up.
The biggest irony is that Shapiro is spreading logical fallacies and false assertions around, many of them implicitly underpinned by a monstrous Renan-style 19th century theory of racial hierarchy, as a means of asserting his superiority as a rational (!) European (an identity that the Christian white racialists of today's Europe would deny him).