Ann Arbor (Informed Comment) – Time Magazine does an annual feature on unsung moments in American history for their 4th of July edition.
This year they asked me to submit one of the 15 vignettes. Influenced by the work of Jeffrey Einboden on Lydia Maria Child (1802-1880), I suggested as my unsung moment the 1855 publication of her Progress of Religious Ideas.
Child had been born a Congregationalist and became a Transcendentalist. She wrote an early novel, Hobomok, about a white woman who for a while marries into a Native American tribe. It was very popular and was among the first US works of fiction to treat such intermarriage. She founded the first regular nation children's magazine, a monthly. But when she came out as an abolitionist, her substantial Southern readership evaporated, canceling their subscriptions and bankrupting the magazine. She fought all her life for Abolition and women's rights. Her politics much hurt her writing career. She was one of the more popular American authors of her age, but fell out of the canon (the list of essential authors taught by high school and college English teachers) and so is today little known.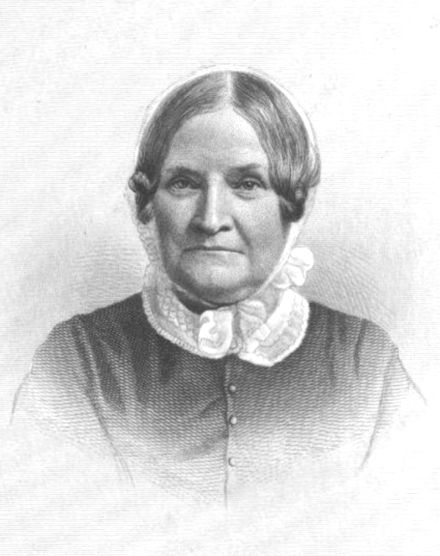 Engraving of Lydia Maria Child in old age.
Her book on the progress of religious ideas was one of the first full treatments by an American of Comparative Religions, and is marked by a fair-minded and dispassionate treatment of the non-Christian faiths, very different from that in the missionary literature that dominated American discussion of such matters.
I chose her book in part because of her treatment of Islam. She was aware that in Islamic law, the institution of couverture did not exist. In European law this principle said that when a woman married, her husband became the owner and controller of her wealth. In Islamic law, women all along, at least de jure, had their own wealth apart from that of their husbands. European conquerors knew this and so often attempted to attach the property of noblewomen, whether it was Hastings in Bengal with the Begums of Awadh or Bonaparte in Egypt with the wives of the Mamluks. This principle of Islamic law was important to Child in part because she suffered from having a husband who was bad at managing money and for whose debts she was initially responsible.
Lydia Maria Child wrote of the Prophet Muhammad,
"He abolished idolatry, and sacrifices, and firmly established the idea of one God. Daughters were considered a burden to a family, and a disgrace if they were not married; therefore, parents often drowned them, or buried them alive. But the Koran forbade this, as a great sin. Before his time, women were not allowed to inherit any share of a father's or husband's property, but he changed the laws, and inculcated justice and kindness toward widows and orphans. His example established the idea that no believer in the faith of Islam ought to hold a fellow believer in slavery. In the sale of captives, he prohibited the practice of separating mothers from their children. He ordained that masters and slaves should have the same food and clothing; and he rendered emancipation easy. (Child 1855, vol. 3, 376; see also Einboden 2014, 97)"
An unsung moment in American history, indeed.