Ann Arbor (Informed Comment) – The Middle Eastern parties to the "Abraham Accords," Bahrain, the United Arab Emirates, and Israel, did not make peace by signing them. The small Arab Gulf principalities have long had behind-the-scenes relations with Israel and Israeli firms. They weren't at war with the Israelis. As members of the Arab League, they did in public observe some elements of that organization's embargo, such that they did not have diplomatic relations with Tel Aviv (that is where their embassies will be). But Egypt is a member of the Arab League (after having been expelled for a few years from 1979) despite having a peace treaty with Israel, and so is Jordan. So adherence to the embargo is not anyway universal or a requirement for membership.
Embed from Getty Images(Photo by Alex Wong/Getty Images).
The state-owned Dubai Ports company admitted as far back as 2006 that it dealt with Israeli firms.
The accords are in fact a war agreement among three heavily armed Middle East states characterized by a version of Jim Crow society.
The Israeli government is militarily Occupying five million stateless and rights-less Palestinians in the West Bank and Gaza. The government of PM Binyamin Netanyahu is determined forever to keep them stateless, and every day encroaches further on their land, property and human rights.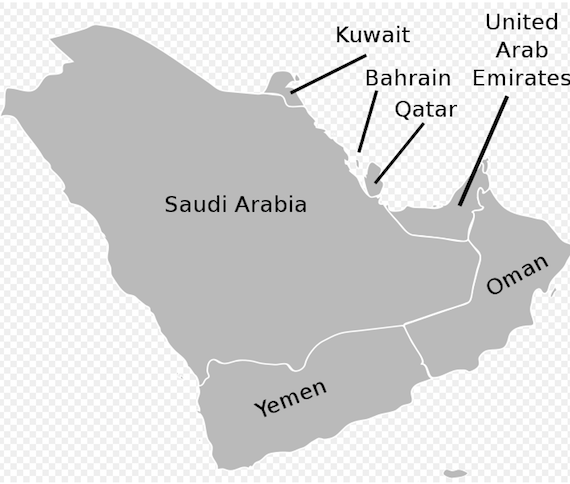 The Emirates is a tiny country of about a million citizens and 8 million guest workers with no political rights. It is run as seven absolute monarchies with oil-rich Abu Dhabi primus inter pares, with its crown prince Mohammed Bin Zayed al-Nahayan in charge. Bin Zayed has developed ambitions of regional hegemony. He has pursued a brutal and ruinous war in Yemen, where his campaigns and those of his Saudi and other allies have displaced millions of poor Yemenis and driven much of the country to food insecurity and the brink of starvation. The United Nations has accused the UAE of war crimes in Yemen. The UAE also has wider ambitions throughout the Arabian Sea and Red Sea regions, in Eritrea even as far away as Libya.
"Matthew Lee of AP reports, Trump broached the sale of Lockheed Martin F-35 Lightning II Stealth fighter jets to the UAE. Trump said, "They have the money and they would like to order quite a few F-35s. It's the greatest fighter jet in the world, as you know, by stealth, totally stealth. … They'd like to buy F-35s, we'll see what happens. It's under review, but they made a great advance in peace in the Middle East . . . One F-35 retails for roughly $100 million. BBC Monitoring translates a report in the Israeli newspaper Yediot Aharonot that alleges a high UAE official told its correspondent that "The aircraft are part of the deal." That is, an arms deal was part of the agreement between the two countries, and that the US would sell Abu Dhabi F-35s was openly specified.' So the United Arab Emirates made the treaty with Israel not to bring peace to the Middle East but to ensure that it is armed to the teeth.
Despite all the talk about allying against Iran, the ambitions of the UAE are for military expansionism to the west and south. It already has a US security umbrella against Iran.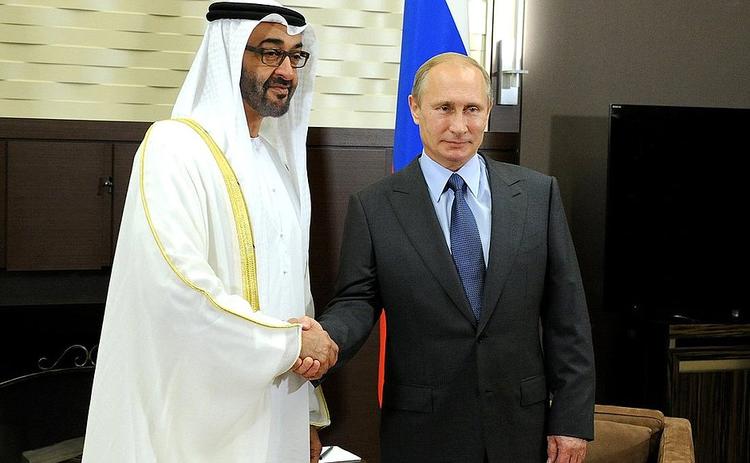 Mohammed Bin Zayed, by the way, did not come for the signing, possibly because the FBI wants to question him about his suspected role in campaign interference on behalf of Trump in 2016 and his secret visit to Trump Tower in December of that year when Obama was still president.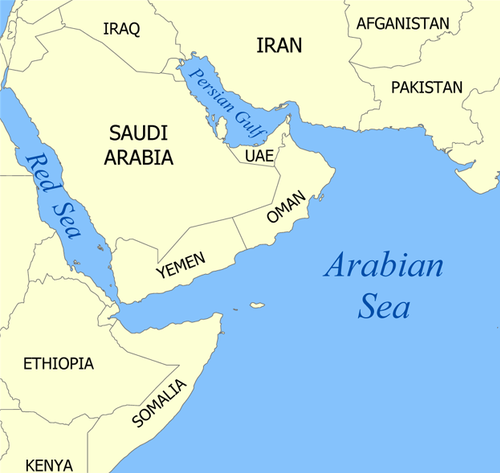 Bahrain is also a small country, a set of islands, with a population of about 1.5 million. Roughly two-thirds are Shiites. The Sunni monarchy of Bahrain thusly rules over a Shiite majority that is systematically discriminated against and deprived of basic human rights. The government crushed the democracy movement of 2011 ruthlessly, and Saudi Arabia and the United Arab Emirates sent in small troop contingents to help. The major vehicle of majority Shiite political aspiration, the Wefaq Party, has been dissolved and its leader sentenced to life imprisonment for thought crimes.
Embed from Getty Images
Anti-government protesters wave flags and demonstrate at the Pearl roundabout on February 20, 2011 in Manama, Bahrain. Protesters filled the square for another day, as the government and oppostion leaders engaged in talks to resolve the weeklong uprising. (Photo by John Moore/Getty Images)
Bahrain practices torture of political prisoners, something its secret police were trained in by the notorious British colonial official Ian Henderson, the "Butcher of Bahrain," who had cut his teeth repressing the Mau Mau movement in Kenya, and then was posted to Bahrain, where stayed on after independence to impart the Empire's specialized and exquisite knowledge of vulnerable anatomy.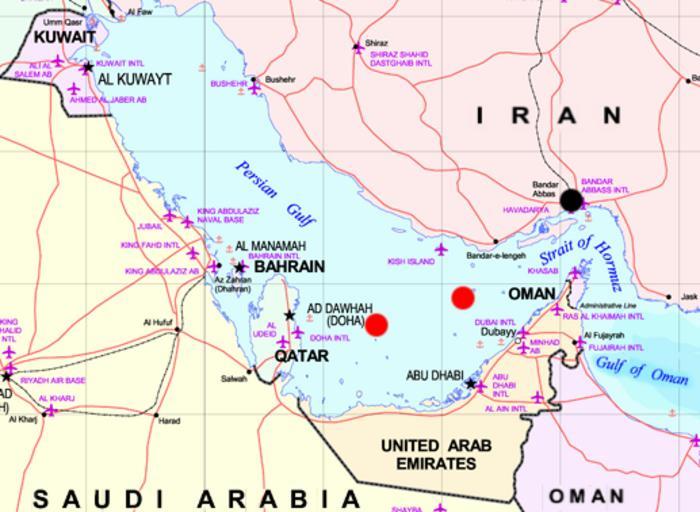 Human Rights Watch wrote of its record last year,
"Bahrain's human rights record worsened in 2019, as the government carried out executions, convicted critics for peaceful expression, and threatened social media activists, Human Rights Watch said today in its World Report 2020.

The government executed three people in July, including two prisoners convicted in a mass trial marred by serious due process violations and allegations of torture. On December 31, 2018, the Court of Cassation upheld a five-year sentence for the human rights defender Nabeel Rajab, arising from his social media activity. The courts subsequently rejected motions filed by Rajab's lawyer requesting that he serve a non-custodial sentence. The Court of Cassation upheld the life sentence against Shaikh Ali Salman, leader of Al-Wifaq, Bahrain's largest but now-dissolved opposition political society, on January 28 on dubious "espionage" charges. Bahraini authorities have silenced, exiled, or imprisoned anyone who criticizes the government," said Joe Stork, deputy Middle East director at Human Rights Watch. "To make matters worse, Bahrain's allies are burying their heads in the sand and conducting business as usual instead of pressing Bahrain to release Nabeel Rajab and others jailed for speaking out."
Ordinarily in diplomatic affairs some countries are afraid to get too close to Israel for fear of being tainted by its Jim Crow policies toward Palestinians. But in this case it is surely Israel that has taken the hit in its reputation for cozying up to these ruthless regimes.