Ann Arbor (Informed Comment) – Americans who are used to imagining Arab Muslim civilization as backward or barbaric might be surprised to hear that the United Arab Emirates, a country made up of seven Gulf Arab Principalities, has become only the fifth country to place a satellite in orbit around Mars. The science team behind the achievement was 80% women, and the deputy project director is a princess who also minister of state for advanced sciences and chair of the UAE Space Agency.
Ashley Strickland at CNN notes,
"Her Excellency Sarah bint Yousef Al Amiri is not only the deputy project manager for the mission, she's also the minister of state for advanced sciences and chair of the UAE Space Agency and the United Arab Emirates Council of Scientists"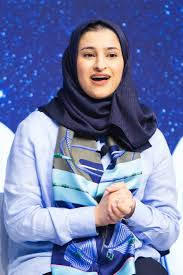 Sarah bint Yusuf al Amiri, h/t Wikipedia.
Maybe George Lucas should have made Princess Leia an Arab.
Strickland reports that many buildings in Dubai were bathed in red light at the news, and the Burj al-Khalifa, one of the tallest skyscrapers int he world, put on a sound and light show.
English-language writing on Muslims and Arabs often throws around the term "medieval." This Orientalist projection of contemporary Muslim culture into the distant past as a form of othering has been dealt a significant blow by the UAE achievement.
Americans are not surprised that their country can produce NASA scientists but also the QAnon Shaman who invaded our Capitol. They aren't surprised that some (a minority) of scientists find ways to reconcile science with their Christian faith. But when it comes to the Middle East, many are unwilling to acknowledge the advances as well as the challenges the region faces. In George Lucas's Star Wars franchise, princess Leia wears loose robes and covers her hair sometimes, without this clothing being seen negatively, but when Muslim women dress similarly, they are branded repressed. The powerful and wealthy Gulf Arab women, however, have often carved out substantial power for themselves in their societies and have shaped the younger generation.
Visitors to Dubai who went through security at the airport Tuesday had their passports stamped with a special commemorative Mars entry visa in red ink made similar in composition to Mars's famous crimson soil.
SciNews: "Hope Mars Mission Orbit Insertion"
Just at the Marvel Studios Black Panther film sparked a popular interest in Afro-Futurism because it depicted the fictional country of Wakanda as scientifically advanced, it may be that the UAE Mars mission could provoke interest in Arabo-Futurism (a subject well advanced with regard to Gulf architecture, for instance).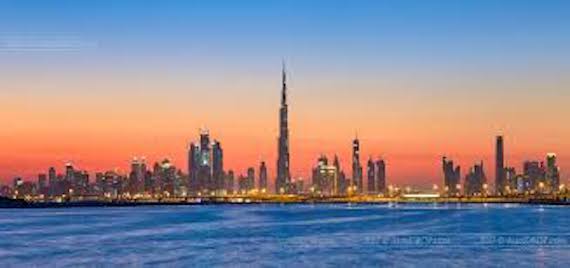 Dubai skyline via Flickr.
The satellite will gather information about the massive Mars sandstorms and try to answer the question of whether they have played a role in Mars losing its atmosphere. With a thicker atmosphere and a moderate amount of carbon dioxide to trap heat, Mars could have been relatively earthlike, and may have been early in its history. The loss of its atmosphere led to the loss of its surface water and left it cold and inhospitable to human beings. Regardless of that Matt Damon movie, I don't think you could grow potatoes in that soil.
Sky News: "UAE's Hope Probe successfully enters orbit around Mars"
The Emirati scientists praised God on the successful entry of the Hope Proble weather satellite into Mars orbit. They included women in traditional Gulf dress with head coverings, who have some serious calculus skills. Strickland at CNN reports that the average age of the Emirati engineers who worked on the project was only 27. Women comprised 34% of the engineering team, she reports, and they made up fully 80% of the science team. One of the purposes of the project is to build Science, Technology, Engineering and Mathematics (STEM) knowledge among Emirati youth.