Ann Arbor (Informed Comment) – Carol D. Leonnig, Devlin Barrett, Josh Dawsey, and Spencer S. Hsu at the Washington Post got the scoop that the Department of Justice has for some time been investigating Donald John Trump for possible charges in connection with his campaign to overturn the 2020 election results. (I call him Donald John Trump because in the newspapers they always give all three names of the felons).
They say that the investigation is a two-track one. The first track looks at the possibility of charging Trump with seditious conspiracy and conspiracy to obstruct a government proceeding, charges already leveled against some of the Jan. 6 insurrectionists and planners on the far right.
The second track focuses on possible fraud charges growing out of the pressure Trump put on government officials to declare the him the winner of the election, as well as the scheme to come up with phony electors to substitute for the real thing.
They reveal that evidence has been presented to a secret grand jury, and that massive numbers of documents have been subpoenaed, including from Trump's chief of staff, Mark Meadows.
They caution that many investigations are conducted behind the scenes that do not result in charges, implying that the DoJ efforts could be wound up without an indictment.
Still, their reporting is the first time that DoJ insiders have leaked the explosive news that Trump is being looked at seriously, to the extent of grand jury proceedings.
The United States does not have much of a history of holding its high office-holders to account. No former president or vice president has been convicted of crimes committed while in office. Thomas Jefferson's Vice President, Aaron Burr, was tried three times for treason on the basis of his Western adventures after leaving office under a cloud for shooting dead Alexander Hamilton in a duel. He was never convicted.
Andrew Johnson, Bill Clinton and Donald Trump were all impeached by the House of Representatives but not impeached-and-removed-from-office by the Senate. Ulysses S. Grant, Johnson's successor, may not have been personally corrupt, though he engaged in nepotism, but many of the people around him were on the take big time, including a cousin. He was not ever charged.
Tricky Dick Nixon's one-time vice president, Spiro Agnew, for whom the hack William Safire wrote the phrase "nattering nabobs of negativism" to describe Nixon's political opponents and critics, resigned the vice presidency under a cloud. An investigation of him for corruption while he had been governor of Maryland implicated him in tax evasion and bribery schemes. He copped to the tax evasion charge to avoid prison.
I'm not sure what Nixon would have been charged with. Conspiracy to commit burglary? But he resigned the presidency in 1974 and was pardoned by his successor, Gerald Ford, so we'll never know.
Since the sedition charges against Trump would be based on his actions while in office, he differs from Aaron Burr, who went west after he resigned as VP in 1805.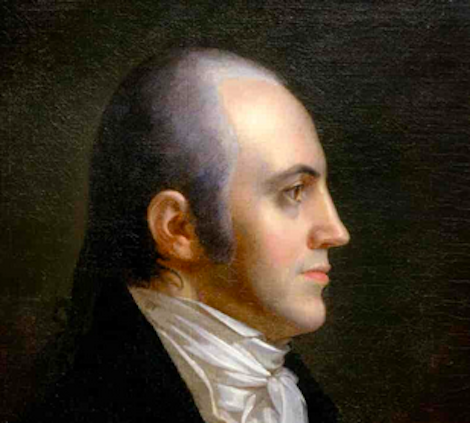 Aaron Bur, painting by John Vanderlyn, public domain.
Burr was full of big talk, which the British ambassador dutifully recorded, about getting the Western territories to secede from the union. Worldhistory.us explains that the ambassador, "Anthony Merry, wrote to London that Burr asked for funding 'to effect the separation of the Western part of the United States.' He said Burr even requested that the Royal Navy seize New Orleans during the takeover.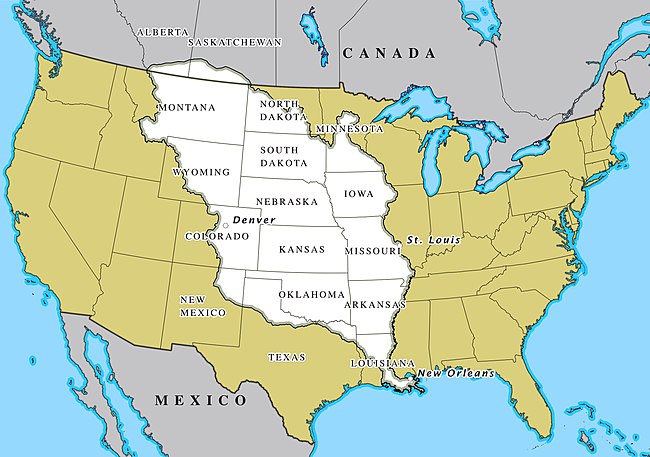 Via Wikipedia. Sources: Natural Earth and Portland State University (https://gist.github.com/wboykinm/05756ac2e625bae9ed81). This file was derived from: Louisiana Purchase.png
Author, William Morris, (Licensed under the Creative Commons Attribution-Share Alike 4.0 International license.
In fact, Burr seems to have been trying to leverage some money out of the British to buy up land from Mexico in what is now Texas. Burr's loud scheming created a widespread impression in the East that he was trying to lead a secession of territories in the Louisiana purchase, The trials ended with a not guilty verdict, though his attorney, Henry Clay, eventually became convinced that his client was indeed guilty and had lied to him.
As for Jefferson Davis, he was a senator from Mississippi who in the 1850s served President Franklin Pierce as Secretary of War (people were more honest about language in those days). When the South seceded, he resigned and went to Richmond as president of the Confederacy. He was not very good at it.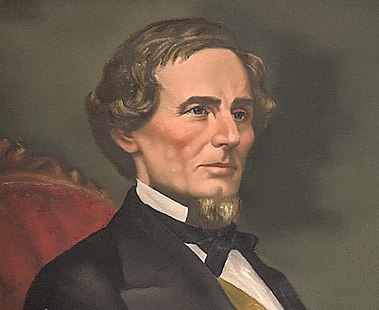 Jefferson Davis. Public Domain.
Davis was captured in 1865 and was considered a traitor, spending two years in the brig. But no formal charges were ever brought and after the two years he was released. Later in life he urged reconciliation of the South and the North.
So Trump now joins this abject company, this rogues gallery of former high officials of the United States of America who were considered guilty of sedition or treason. Burr and Davis escaped any punishment. The question is whether Trump will, as well.