Oxford (Special to Informed Comment) – The British Prime Minister Liz Truss was forced to step down on Thursday 20th October only after 44 days in office, making her tenure the shortest in British history. It is important to point out that she was elected by only 81,326 Tory members and not by nearly 50 million British voters.
The next British Prime Minister will be the third prime minister in three months, his or her Home Secretary and Chancellor of Exchequer will also be the fourth ministers in as many months, something that is totally unprecedented in British history. James Graham, a British playwright and screenwriter, tweeted this morning: "A Prime Minister may fall today. Soak up the history, guys. Days like today only come around every couple of months."
In yesterday's Prime Minister's Question Time in Parliament, the leader of the Labour Party Sir Keir Starmer opened his question with a retort about an upcoming book about Liz Truss's time in office. "Apparently it's going to be out by Christmas. Is that the release date or the title?" he joked. Truss came out fighting, insisting that she would continue to remain prime minister because "I am a fighter, not a quitter".
Her "Prime Minister's Question Hour" in Parliament went fairly well, and many of her supporters thought that she would be safe for the time being, but early in the afternoon, her right-wing Home Secretary Suella Braverman resigned and, in a blistering attack on her, accused her of having ditched her election promises. This bombshell was followed by chaotic scenes in Parliament over a vote on fracking. The government imposed a "three-line whip" making it mandatory for Tory MPs to vote for it or lose the whip (being expelled from the Party).
Fracking is very unpopular with the majority of the British people, including many members of the Conservative Party. There were unprecedented scenes of some MPs being press-ganged and forced to vote for the bill, which showed the disarray in the party. However, according to the internal rules of the Conservative Party, the MPs could not force a vote of no-confidence on the prime minister for at least a year after her election.
Yet, early on Thursday morning, Sir Graham Brady, the chairman of the powerful "1922 Committee" that represents the views of backbench MPs, went to see Truss at 10 Downing Street and informed her that she had lost the trust of the majority of Tory MPs and that it would be more dignified for her to resign, rather than to be forced out. Therefore, she found that she had no option but to resign.
In her short resignation statement, she said: "I came into office at a time of great economic and international instability… And we set out a vision for a low-tax, high-growth economy that would take advantage of the freedoms of Brexit. I recognise, though, given the situation, I cannot deliver the mandate on which I was elected by the Conservative party. I have therefore spoken to His Majesty the King to notify him that I am resigning as leader of the Conservative party."
Thus ended Truss's tumultuous premiership. Her departure after only six weeks in office was a rapid and humiliating fall from power that throws her Conservative Party into further disarray. She said she would remain party leader and prime minister until a successor is chosen within a week. This would make the choice of her replacement even less democratic than the way she was elected (selected) following the messy departure of Boris Johnson over the summer. This time, instead of going to the party members in the country, only Tory MPs will choose her successor.
If all goes well (and judging by the events of the past few weeks that is going to be a tall order), one of the prominent Conservative MPs, presumably one of those who took part in the last election campaign, will be chosen to succeed her. The problem is that there are few MPs who are prepared to welcome this poisoned chalice, knowing that their tenure will also be a short one. Among the leading candidates, the former Chancellor of Exchequer who received the highest number of votes by Tory MPs has remained silent and some of his friends have said that he is no longer interested in the job. The current Defence Secretary Ben Wallace is popular with most MPs, but he too has ruled himself out.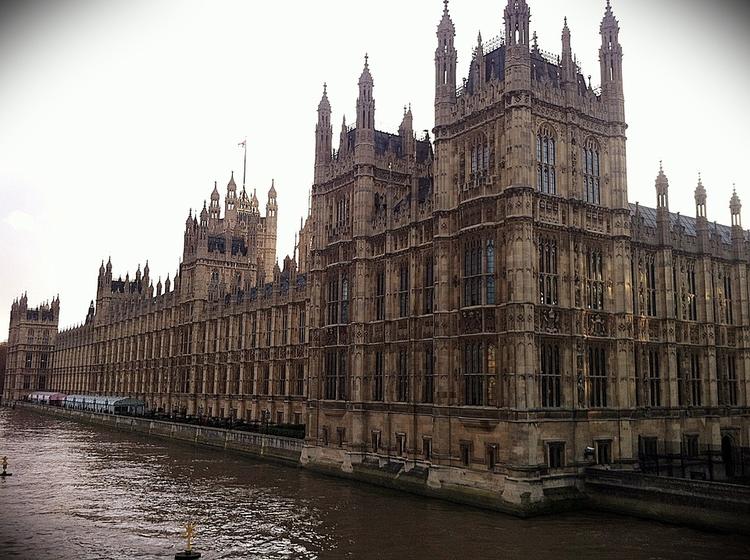 British Parliament Building via Pixabay.
The situation has become so bizarre that some MPs have suggested that they should ask the former Prime Minister Boris Johnson who was forced out of office following a number of scandals to return to his former job. In his resignation speech, Johnson who is a lover of the classics intriguingly made a reference to the Roman statesman Cincinnatus, who left power only to be called back to office when his people were in trouble. He had also compared himself to Winston Churchill who was invited to serve as prime minister when the country was facing a major crisis. However, many opposition figures have said that he should be barred from returning to office given his past record.
Whatever happens, it is clear that British politics is passing through a period of the worst crisis since the Second World War. The current problems started with a foolish referendum called for by the former Prime Minister David Cameron on whether to stay or leave the European Union. As a parliamentary democracy, British policies are not decided by referenda, especially on such a complex issue as the EU membership. The vote in favour of Brexit was won by a small majority of voters. It was pushed by a small number of fanatical MPs and political activists who allegedly wanted to make Britain independent and to usher in a brilliant era of economic progress. Brexit was opposed by the majority of Labour and Liberal Democrat voters. It was also opposed by a decisive majority of voters in Scotland, Wales and Northern Ireland, and even by a number of senior Tory MPs.
Brexit has strengthened independence campaigns in Scotland and Northern Ireland and its disastrous consequences have also turned many of its initial supporters against it. Not only has Brexit not led to economic progress, it has acted as a deadly poison in the British body politics, cutting Britain off from the largest single market in the world. Polls show that if a referendum was held today, a big majority of people would vote against it.
The situation has been aggravated by the aftermath of Covid that has brought the National Health Service to its knees, the Russian invasion of Ukraine, the highest rate of inflation for 40 years, unprecedented high energy costs, a looming recession, increased interest rates, making life very difficult for old-age pensioners, those with mortgages, and those on low income.
In the midst of all this, Truss and her short-lived Chancellor of Exchequer Kwasi Kwarteng introduced a new budget dropping the top rate of tax which would only benefit the super-rich, lifted the limit on bankers' bonuses and raised the tax for most of the people. These Neo-Conservative policies that were based on extreme economic ideologies and free market fundamentalism that were hostile to workers' rights and the environment, crashed the pound, raised mortgage repayments and dramatically hyped the cost of borrowing. Kwarteng was forced to resign only three weeks after being appointed to his job.
This shambolic change of government has not only undermined Britain's standing in the world, it has also weakened the Western alliance at a critical time in the history of the world. The rise of right-wing politicians in Italy, Hungary, Turkey and now Britain has delivered a major blow to Western democracy. If the Republicans manage to gain control of the House and Senate in next month's mid-term election, the West will be in a much weaker ideological position in its confrontation with China, Russia and other autocracies. These events must be a wakeup call for the West to rethink its policies and put its house in order.