The heatwave sweeping across Asia has forced schools in India to shut. With our children already paying a terrible price for climate change, we must act to protect their future, urges an IPCC scientist
( The Third Pole ) – When heatwaves disrupt our children's education, it is time to demand climate action. I am writing this as a climate scientist and a mother of two young children. I was a member of the team that wrote the latest climate report released by the Intergovernmental Panel on Climate Change (IPCC) in March 2023, which was endorsed by 195 governments including India. The report warned of debilitating heatwaves that would test the limits of human endurance.
Those heatwaves are happening right now all over Asia. Heat records have been broken in many parts of the continent, with multiple cities in India surpassing 44 degrees Celsius (111F.). One consequence is that all state schools and colleges in the Indian state of West Bengal, where I live, have been closed, with multiple other Indian states also shutting schools or shortening the school day.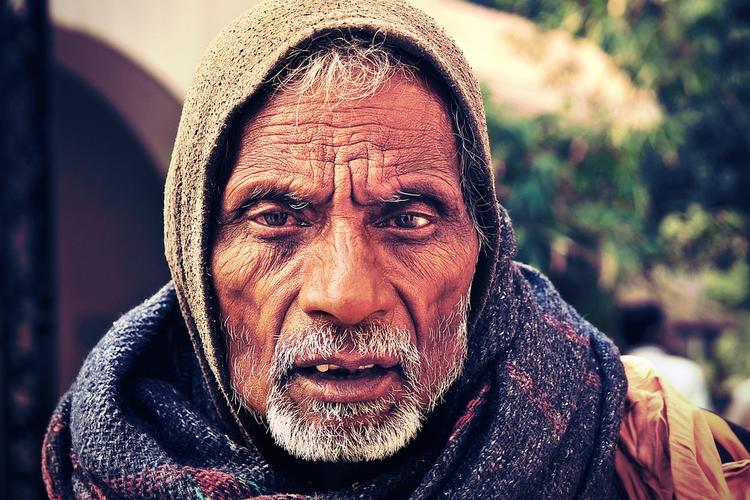 Via Pixabay.
After pandemic-related shutdowns, yet another closure of educational institutions is further affecting the education of millions of young children, with disproportionate impacts falling on children from disadvantaged backgrounds. Our children have inherited a much warmer world than the one we were born in due to human-caused climate change, and their future depends on the actions we take today. What can governments, civil society, and we as individuals do to ensure a liveable future for our children?
1. Transition quickly to renewable energy
As much as 95% of West Bengal's 10.7 gigawatts of installed power capacity comes from fossil fuels like coal. The burning of fossil fuels is the main driver of climate change. The state has plans to generate 20% of its electricity from renewable sources by 2030, which is too little, too late. Some states in India already generate 40-45% of their electricity from renewable sources, and there is no reason why West Bengal cannot be a leader in this space, especially when the state is already facing unbearable climate impacts like the heatwave unfolding right now.
The roofs of the very schools and colleges that are closed today due to heatwaves can quickly become a source of cheap and clean energy
Achieving a more ambitious target for renewables is doable because we have the technology and it is affordable. It is now cheaper to generate electricity from solar energy than from coal-based thermal plants. What's missing, though, are proactive policies, such as attractive net metering policies that encourage institutions and households to invest in solar rooftop systems and become energy producers. The roofs of the very schools and colleges that are closed today due to heatwaves can quickly become a source of cheap and clean energy – almost tomorrow if the government provides support for individuals and the private sector to invest.
Similarly, the existing 250,000-300,000 electric irrigation pumps in West Bengal can be solarised and connected to the grid, with farmers incentivised to sell excess electricity produced. Research by the International Water Management Institute (which has not yet been published) has found that farmers with grid-connected solar-powered pumps have strong incentives to reduce groundwater pumping, leading to more sustainable outcomes.
Effective net metering policies are the need of the hour, along with rapid investment in upgrading the grid so it can handle large volumes of renewable energy being injected during the day. A major impediment to an effective net metering policy is a mindset that struggles to reimagine electricity consumers as producers of electricity, leading to restrictive grid connection policies which are not as commercially beneficial. When mindsets stand in the way of our children's future, it is best to let go and embrace the inevitable reality that we need rapid, deep, and sustained emissions reduction now.
2. Decarbonise and improve public transport
This is a space in which the state of West Bengal has already shown excellent leadership. The city of Kolkata has the largest fleet of electric public buses anywhere in India. Per capita ownership of private cars is also lower in West Bengal than the average for India, which is partly a testament to its effective public transport system. Keep it this way and improve public transport by enhancing local train services and adding to the number of electric bus fleets. Trams – the heritage of Kolkata – need to be brought back again, as we need more, not fewer, options for clean transport.
For those who own cars, including private taxis, make ownership of electric vehicles more affordable and make charging stations ubiquitous. But remember that clean public transport is a true climate solution.
3. Bring back 'sponge cities'
The term 'sponge cities' is used to describe urban areas with abundant natural features such as trees, lakes and parks, as well as design features, that can absorb rain and prevent flooding. Kolkata, by virtue of its location on the banks of the Hooghly River and the wetlands that surround it, was a sponge city long before the term was used by climate scientists.
Yet poor urban planning, encroachment on wetlands, and neglect of our natural spaces have meant that our sponge city is now denuded, and less able to cope with both extreme heatwaves and extreme rainfall events. Preventing further encroachment on water bodies and bringing back green spaces by planting trees and creating pockets of urban forests is the need of the hour. Here, local municipalities and individuals can play an important role in demanding that we bequeath cleaner and greener cities to our children.
4. Remember that the individual actions of the top 5% matter
If you are reading this in India, on your way to work in an air-conditioned car or in the drawing room of your own apartment, it is almost certain that you belong to the top 1-5% of Indians in terms of income. A monthly income of INR 25,000 (about USD 300) will put you in this highest income bracket. While these numbers are modest by international standards, and at 1.9 metric tonnes of carbon dioxide per capita per year, the typical carbon footprint of an average Indian is a fraction of that of an average American (14.2 metric tonnes of CO2 per capita per year), the fact remains that there are deep income disparities within our country. This gives the wealthiest 1-5% a larger carbon footprint than 95% of the population.
Show me stories of ordinary citizens doing extraordinary things to make our world more liveable
It is therefore also our moral responsibility to reduce our carbon footprint through responsible consumption decisions. As parents, we need to inculcate responsible consumption habits, such as reducing, reusing and recycling. Society and in particular the media need to stop glorifying the unsustainable consumption of the rich and famous. I, for one, do not want to read about how lavish and wasteful the wedding party of India's richest man's daughter was. Instead, show me stories of ordinary citizens doing extraordinary things to make our world more liveable. We, as parents, owe it to our children.
It was a pandemic yesterday, it is a heatwave today, and it will be a devastating flood or cyclone tomorrow, when the schools will be closed again. Our children are already paying a terrible price for climate change, and now it is up to us to ensure that they have a liveable future. The window of opportunity for climate action is rapidly closing, and there is no time for further delay.