( Middle East Monitor ) – The Palestinian Ministry of Health in Gaza said on Monday that 50 per cent of cancer patients do not receive treatment due to the strict Israeli blockade imposed on the enclave.
"The 17-year-old Israeli siege imposed on Gaza has led to the death of dozens of patients due to the lack of medicines and medical equipment," said ministry spokesman Ashraf Al-Qidra during a press conference in the Turkish-Palestinian Friendship Hospital. "About 40 per cent of the total number of cancer patients are deprived of getting travel permits to receive treatment outside the besieged Gaza Strip." He also warned of the "dangerous consequences" of the severe shortage of medicines needed for cancer patients.
"There are more than 9,000 cancer patients in Gaza," explained Dr Sobhi Skaik, the Director of the hospital, with deaths from cancer making up 12.5 per cent of the total deaths in the Gaza Strip. "This is too much," he added, as he highlighted the issue of "the lack of radiotherapy for cancer patients in Gaza, the lack of diagnostic and therapeutic nuclear treatment capabilities and the lack of some important medical tests needed for diagnosing cancer."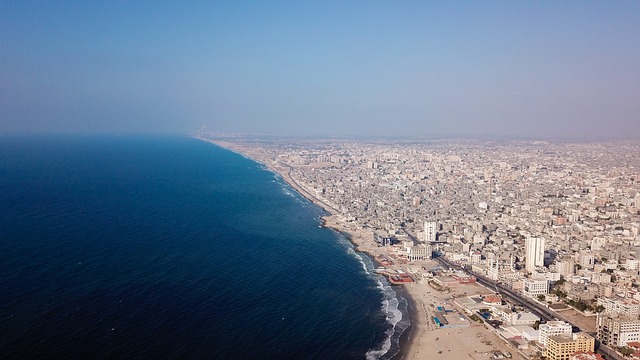 He called on the international community "to move to save the lives of cancer patients and to provide the treatment and services that the patients deserve."
At the same press conference, the Director General of Pharmacy at the Ministry of Health, Ashraf Abu Mahadi, said: "During the past six months, the shortage of medicines for cancer patients has been at a level of around 45 per cent. More than half of cancer patients during that period did not receive their necessary treatment protocols, which increases their psychological and physical suffering."
Most patients with serious diseases in Gaza depend on treatment in Palestinian hospitals in occupied Jerusalem and the West Bank, or in Israel.
This work
by
Middle East Monitor
is licensed under a
Creative Commons Attribution-NonCommercial-ShareAlike 4.0 International License
.
Featured Image: Palestinian cancer patients take part in a protest to demand travel for treatment as Israeli authorities often refuse [Mohammed Asad/Midle East Monitor]