By Sören Amelang | –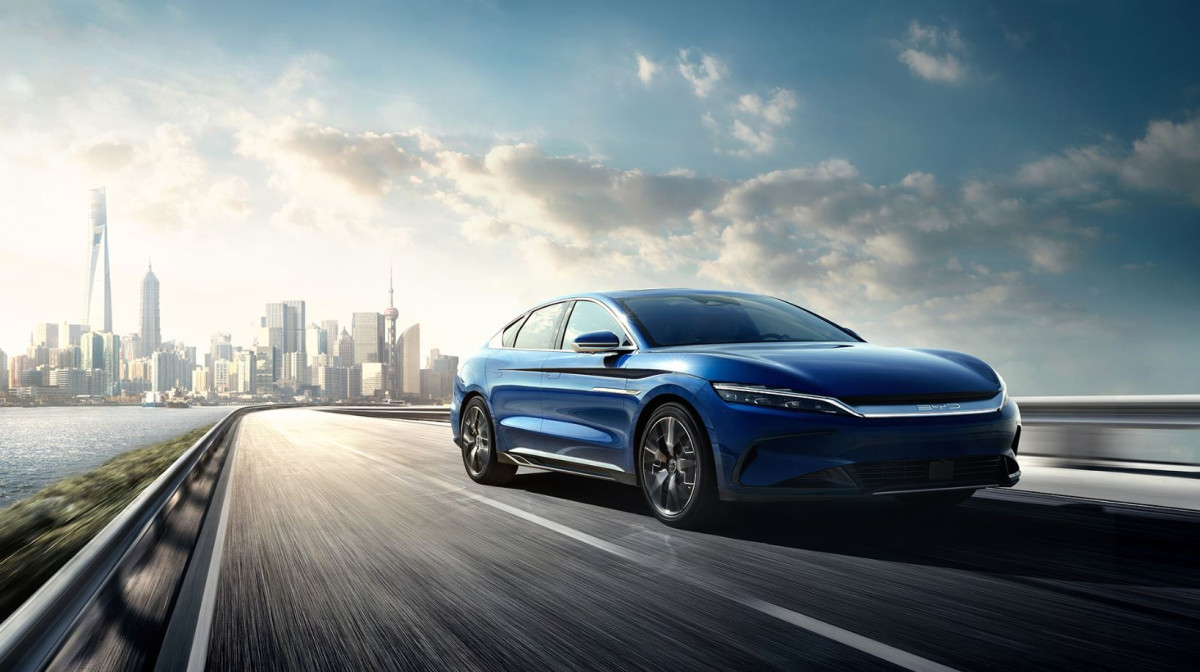 On the way from China to Europe: BYD electric car. Image by BYD
( Clean Energy Wire ) – Europe's carmakers have little to celebrate at this year's IAA mobility show. Chinese firms' widening lead in the global shift to electric vehicles is on open display at the biennial fair in Munich, while climate activists lambast European firms' reliance on dirty combustion engines and SUVs. The number of Chinese exhibitors has doubled, underlining their ambition to challenge brands like Volkswagen, BMW, Peugeot, Renault and Fiat on their home turf. Industry experts warn that these household names are facing a "perfect storm." [UPDATE: IAA opening with Scholz address]
China's rapid transformation into an electric car superpower that threatens Europe's established carmakers even on their home turf is a dominant theme at this year's IAA motor show in Bavaria's capital Munich. The presence of Chinese companies has doubled at this year's show, which is open to the public from 5 to 10 September, reflecting a tectonic shift in the global automobile industry.
"A perfect storm is brewing in Munich," said Christian Hochfeld, who heads Berlin-based clean mobility think tank Agora Verkehrswende. "Established European carmakers are facing huge challenges."
Hochfeld pointed to China's lead in battery technology, digitalisation, competitiveness, and the automation of production. He also noted conventional carmakers' dependence on fragile supply chains dominated by the East Asian country, both in raw materials and products like batteries and electronics. Additionally, carmakers are dealing with a sales crisis in Europe, high energy prices, and a skilled labour shortage, Hochfeld told Clean Energy Wire.
Stefan Bratzel, the director of the Center of Automotive Management, also warned against regarding conventional carmakers' record profits as an indication of future success. "They might still be doing fine at the moment, but trouble is ahead," Bratzel said.
"China is like a magnifying glass of the transition. What we will see on a global scale in the future can already be observed in China today," Bratzel said. "Electrification and digitalisation are far more advanced than in Europe, and domestic competitors are very strong in China, especially in electric mobility. Established carmakers have their work cut out for them."
As the world races to lower emissions in the fight against climate change, a rapidly growing number of countries and cities have already set phase-out dates for combustion engines. This shift has massive repercussions for the Europe's car industry, whose success was built on this climate-damaging technology, and has been slow to switch to clean alternatives like electric vehicles.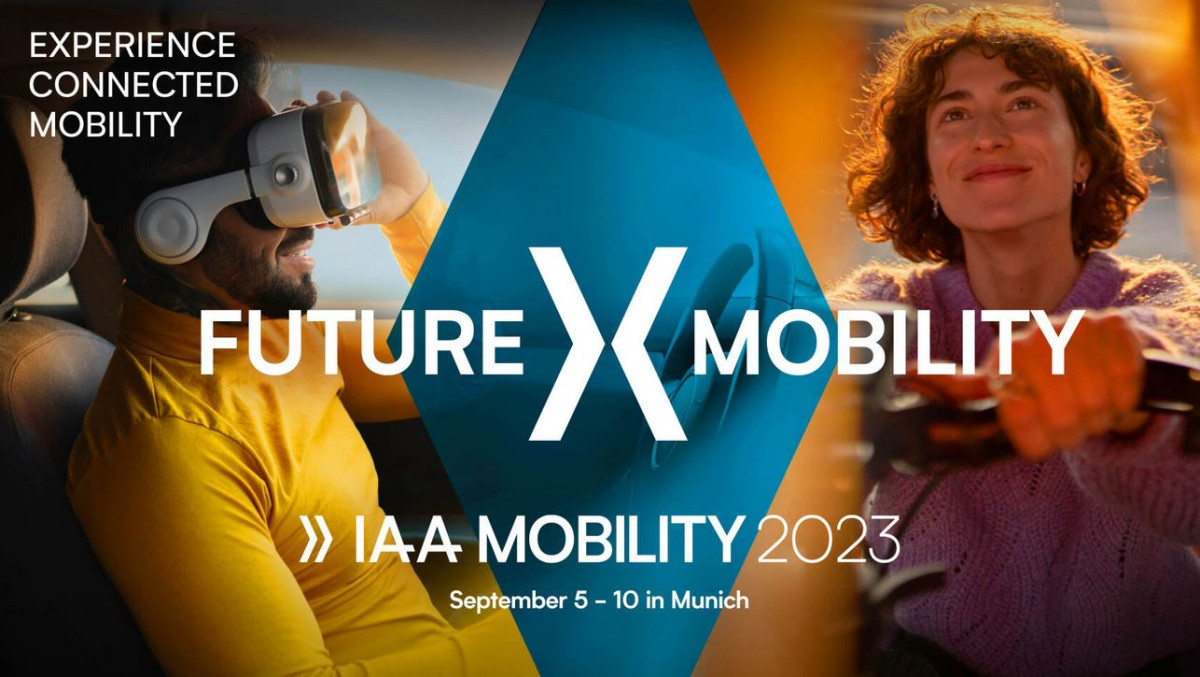 German Chancellor Olaf Scholz attended the official opening, underlining the political significance of the show hosted by Germany's car industry association VDA. In his opening address, he praised the nation's carmakers, and said the competitiveness of Germany as a car country was "completely beyond question".
The IAA is one of the world's most important auto industry events, and has a history stretching back more than 100 years. Previously known as the Frankfurt auto show, the event rebranded to "IAA Mobility" in 2021 in the face of climate protests and declining interest from both industry and the public. The main novelty this year is the complete separation of these two target audiences. A traditional trade fair will cater exclusively to business visitors, while non-business visitors can check out various locations in Munich's city centre free of charge.
Previous IAA shows had already shifted much of their focus to zero-emission mobility and have moved the attention from solely cars to other forms of transport like bikes and buses. The IAA says it "stands for a modern and comprehensive concept of mobility like no other event."
Sales shock made in China
Recent trends in China, the world's largest car market, provide deeply unsettling news for Europe's auto industry, especially German brands. Accounting for more than a third of sales, the East Asian country is the most important market for BMW, Mercedes, and Volkswagen, including its Audi and Porsche subsidiaries. But the German brands' success in China, which was built on combustion-engine prowess, is quickly eroding as the country switches rapidly to electric vehicles (EVs).
VW recently lost its decades-old pole position in the Chinese market to domestic rival BYD ("Build Your Dreams"), which delivered almost 20 times more electric cars to customers in China than VW at the start of this year. Not a single European brand makes it into the top ten of China's best-selling electric models. Four out of five electric vehicles sold in China are from domestic brands – only Tesla has a sizeable electric market share.
For the first time, Chinese carmakers are likely to outsell foreign brands in the overall Chinese auto market this year, including vehicles with internal combustion engines, according to management consultancy AlixPartners, who expect the domestic share to rise to 65 percent by 2030.
Rattled European carmakers fear Chinese "invasion"
"China is on its way to becoming an automotive superpower," AlixPartners' Fabian Piontek told DW. European manufacturers are increasingly finding themselves defending market share at home. "The era of record profits for German automakers is coming to an end," he concluded. This shift is being felt even on a global scale, where BYD overtook BMW in the first half of year.
The Chinese newcomers are also starting to conquer the European market. Of new EVs sold on the continent this year, eight percent were made by Chinese brands – double the 2021 share, according to autos consultancy Inovev. Western automakers are rattled, with Carlos Tavares, the CEO of the Stellantis Group, which includes Peugeot and Fiat, warning of an "invasion" of cheap Chinese EVs in Europe.
The German car industry's assessment is also sombre. "The Chinese car industry is massively supported by the state in terms of industrial policy, while our production costs are moving further and further out of line with international competitiveness. These are difficult conditions," said the VDA lobby group's head Hildegard Müller.
Volkswagen top executives also took a dim view on an internal conference call in July, people familiar with the event told the Wall Street Journal. A divisional chief told his colleagues that exploding costs, falling demand and new rivals such as Tesla and Chinese electric-car makers are making for a "perfect storm," adding: "The roof is on fire."
BMW CEO Oliver Zipse takes a slightly more upbeat view. Products made in China must be taken seriously but do not yet pose a significant threat to his company's business, he told business daily Handelsblatt. "No one can enter a new market overnight," Zipse said, arguing that "ambition does not equal success" when it comes to new potential rivals from China that attempt to gain a foothold in the European car market. "It remains to be seen how well the new players meet the requirements and tastes of European customers," the manager said, explaining that digitalisation, logistics, maintenance services and many other factors played a role in customers satisfaction.
Chinese carmakers "are coming to stay"
China's superiority in many industry trends, as well as its ambitions, are obvious at the IAA, where BYD and other Chinese brands unveil a whole range of electric models. "BYD is truly dedicated to introducing innovative and high-tech eco-friendly cars to the European market," said Michael Shu, managing director of the company's European division. "The IAA in Munich provides us with the perfect platform to showcase our latest BYD models … We head to the Munich motor show with great excitement."
In a further sign of changing times, China held its own electric mobility trade show, the World New Energy Vehicle Congress (WNEVC), as part of the IAA – the first time the WNEVC takes place outside of China.
"It's a strong signal clearly indicating the Chinese carmakers are coming, and they are coming to stay," Hochfeld said. "They will probably become market leaders in certain segments in Europe. That will be the new normal."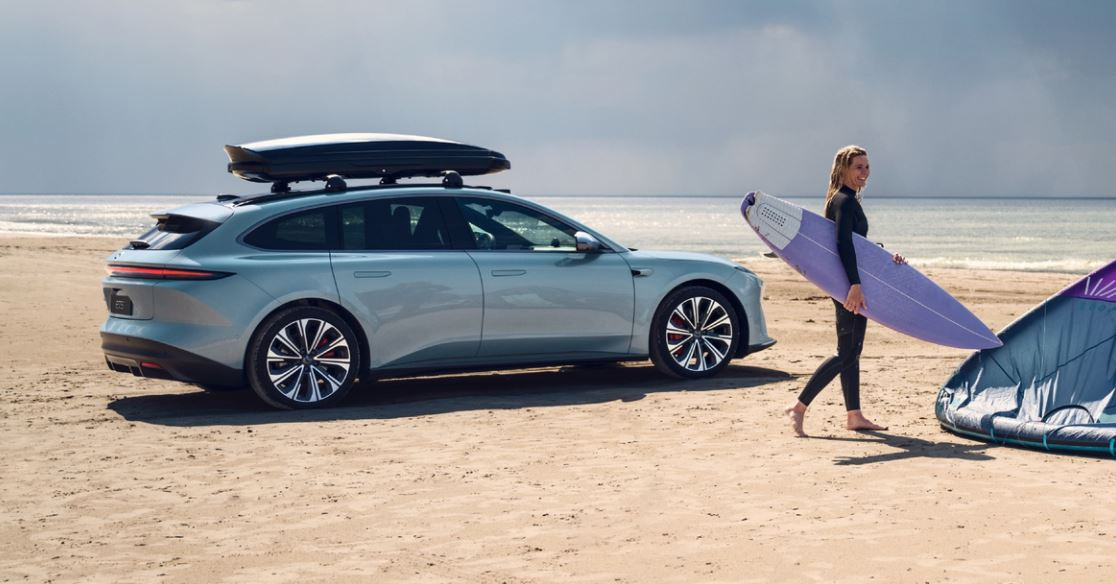 From entry level to premium
Gartner analyst Pedro Pacheco also highlighted the significance of the WNEVC. "Having the WNEVC come to the IAA in Munich is quite symbolic because we are starting to see Chinese automakers expanding more and more outside of China," he told Automotive News Europe. He added the entry-level EVs are an obvious target for Chinese players, given that European brands have "next to nothing" on offer in this segment.
But Hochfeld warned that Chinese brands could also take a sizeable share of the premium market, as clients' attention shifts from mechanical precision – a trademark of European luxury brands – to connectivity and entertainment, where Chinese brands are superior. Auto industry consulting firm Berylls already forecasts a "change of guard" in China's premium segment. In the race with traditional luxury manufacturers from Germany, the Chinese are "overtaking on the fast lane," Berylls said.
Problem child
The IAA is also shining a spotlight on the host country's failure to make much headway in making mobility more climate friendly. Germany likes to consider itself a green pioneer due to its landmark energy transition. But the country has been struggling to lower transport emissions, which have remained broadly stable for decades, as gains from more efficient engines have been eaten up by heavier cars. The transition to low-emission mobility is often referred to as climate policy's "problem child," and is a particularly sensitive topic given that more than 800,000 German manufacturing jobs directly depend on the industry.
As a result, future mobility has already become an electoral topic in Germany. The Christian Democrats (CDU), who are in opposition on a federal level, as well as the Free Democrats (FDP), who are in a federal coalition government, are attempting to lure voters with pro-car policies. For example, the city of Berlin's new CDU-led government coalition halted cycle lane projects earlier this year to preserve parking spaces, following a successful pro-car election campaign. In comparison to a rapidly growing number of other European cities like Amsterdam, Barcelona or Paris, Germany's capital already lags far behind when it comes to sustainable mobility.
Under intense pressure from the FDP, the German government earlier this year insisted on exceptions for synthetic fuels in the EU push for climate-friendly cars, enraging European partners. These fuels made with renewable electricity could throw a lifeline to combustion engines, but are considered an unsuitable option by most experts, because they are highly inefficient compared to electric motors. Germany is also lagging on its own targets for the rollout of electric cars. "The current state of affairs signals that the German government's target of 15 million electric vehicles in 2030 will be missed by 50 percent," according to the Center of Automotive Management (CAR).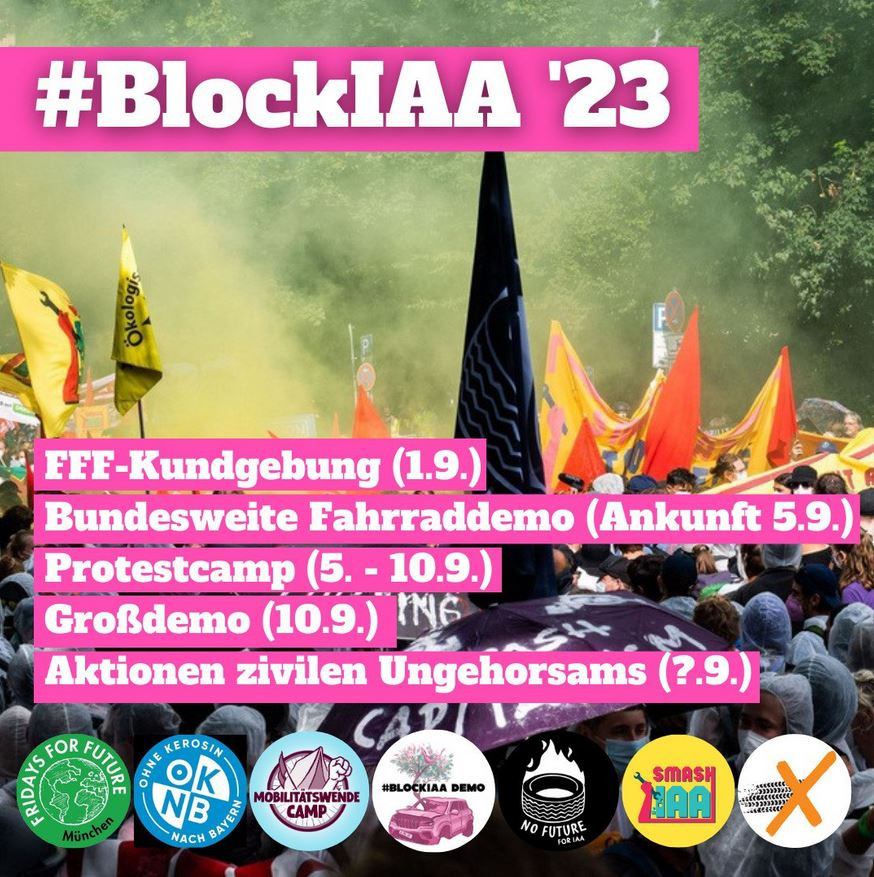 Radical climate activists reject invitation
Against this backdrop, the IAA is accompanied by anti-industry and anti-government protests. Climate activists united under the label "BlockIAA" are calling for a large demonstration on 10 September. Additionally, about 1,500 activists are expected to participate in a "Mobility Transition Camp" in a central Munich park. It offers an alternative programme to the IAA's that talks about "ways out of the fossil car trap" and "towards a mobility that benefits people instead of car industry shareholders," according to organisers, which include well known activist movements Fridays for Future and Attac Germany, as well as smaller groups like "Sand im Getriebe" (roughly translated as "spanner in the works"), "No Future for IAA", and "Smash IAA".
"We are heading unchecked toward a climate catastrophe – and the car companies continue to press down on the gas pedal. More and more cars, ever larger and heavier, are clogging up the roads, taking away the air we breathe and heating up the climate. This has to stop now," argue the organisers, who are also planning a bicycle demo and acts of civil disobedience. They accuse the IAA of "cluttering up our public spaces with token bicycles, greenwashed electric vehicles & braggy cars".
In an attempt to channel climate protests, which have become something of an IAA tradition, the organisers offered an exhibition space to the relatively radical Last Generation group, which has become infamous for their road blockades in Germany. But the group, along with Greenpeace and Fridays for Future, rejected the invitation: "We are not available for such an obvious attempt to co-opt us." The VDA has also tried to engage with other climate activists and critics of the event. For example, 21-year-old activist and UN advisor Sophia Kianni is scheduled to speak at the show on 6 September about the climate protection initiative she founded, Climate Cardinals.