Bad Laws Have Become Worse Under MBS
Researcher, Saudi Arabia and United Arab Emirates
Crown Prince Mohammed bin Salman, known as MBS, has confirmed that retired teacher Muhammed al Ghamdi was indeed sentenced to death for his social media posts. In an interview with Fox News on September 20, MBS admitted about the death sentence: "Shamefully, it's true," and blamed the sentence on "bad laws."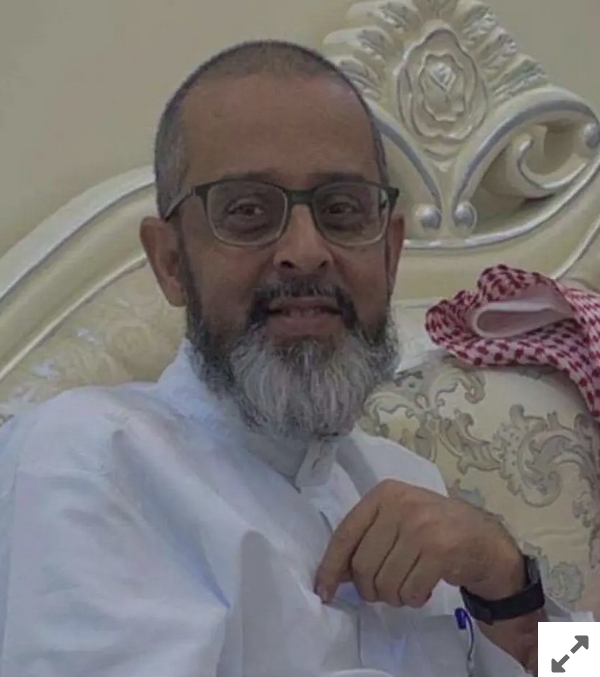 Muhammad al-Ghamdi © Private.
"Do we have bad laws? Yes. Are we are changing that? Yes," he said.
MBS is right in saying that he is working to change bad laws: under his rule, bad laws have only become worse.
What MBS failed to mention was that the terrible counterterrorism law which led to al Ghamdi's death sentence was reissued in 2017, after MBS rose to power. Court documents Human Rights Watch reviewed show that al Ghamdi was sentenced to death on July 10 under a slew of articles from that abusive law, which replaced previously criticized legislation.
Despite MBS' claims of reform, Saudi Arabia under his leadership has experienced the worst period for human rights abuses in the country's modern history. Only under MBS have death sentences and decades long sentences been meted out for social media posts.
The counterterrorism law stripped away extensive powers from the Interior Ministry and transferred them to the Public Prosecution and Presidency of the State Security, established in 2017: both bodies that report directly to the king.
Earlier in 2017, King Salman had issued a royal decree severing the Bureau of Investigation and Prosecution from the Interior Ministry and re-establishing it as the Public Prosecution, an "independent" entity reporting directly to the king.
The Saudi prosecution service has long served as a major tool of Saudi repression and has been used to terrorize peaceful Saudi dissidents since 1988. But these practices accelerated and increased following MBS' promotion to crown prince in 2017, when authorities placed the prosecution service and security apparatus, the primary tools of Saudi repression, directly under the oversight of the royal court and MBS. MBS was later appointed as Prime Minister in September 2022.
If MBS can't be trusted to get the facts right about his own laws, this should raise serious concerns, particularly for states considering major security agreements with Saudi Arabia.