By
Edward Hunt
( FPIF ) – As officials in Washington scramble to address the rapid outbreak of war in Israel and Palestine, they are sidestepping the fact that they believed that such a dramatic outburst of violence was likely.
Since May 2021, when Hamas and Israel clashed in a brief war that left more than 200 Palestinians dead and much of Gaza's infrastructure destroyed, U.S. officials have repeatedly warned that living conditions in Gaza have become so intolerable that a cycle of violence would likely continue until the people of Gaza saw real improvements in their lives.
"If there isn't positive change, and particularly if we can't find a way to help Palestinians live with more dignity and with more hope, the cycle's likely to repeat itself," Secretary of State Antony Blinken acknowledged at the end of the May 2021 war.
Across Israel and the United States, officials have expressed shock and outrage at Hamas's recent incursion into Israel. Hamas has attacked and killed hundreds of civilians, leading many officials to condemn Hamas for launching a terrorist attack against Israel. Hamas, designated a terrorist organization by several countries including Israel and the United States, is a militant Islamist organization that controls Gaza.
Israel has responded with airstrikes that have killed hundreds of civilians and has declared a siege on Gaza. In support of Israel, the United States is sending weapons and warships into the area.
Hamas's initial attack has been widely portrayed by the U.S. mass media as an intelligence failure. U.S. officials have said that Hamas achieved a "complete tactical surprise."
"This is an enormous intelligence failure by the Israelis and the Americans," Bruce Riedel, a former C.I.A. analyst, told NBC News.
Just weeks before the attack, Elliott Abrams, a longtime U.S. operative who is now a senior fellow for Middle Eastern studies at the Council on Foreign Relations, exemplified this kind of intelligence failure when he advised a congressional committee that Hamas was focusing its operations in the West Bank, not Gaza.
Hamas "wants to restrain attacks from Gaza," Abrams told Congress. This is because "it wants to avoid Israeli strikes on Gaza, where it is governing. It wants a level of calm there. It wants the border crossings open."
Despite these analytical errors, U.S. officials have maintained accurate intelligence on Gaza. Since the May 2021 war, the highest-level U.S. officials have understood that the cycle of violence would likely recur unless conditions in Gaza improved.
In May 2021, President Joe Biden acted on this knowledge when he pledged to organize "a major package" of assistance for the purpose of rebuilding Gaza. The people of Gaza "need the help," the president said, "and I'm committed to get that done."
Secretary of State Blinken announced that the reconstruction of Gaza would serve two major purposes. First, he said, it would provide the people of Gaza with much-needed relief. Second, he continued, it would undermine Hamas, especially its ability to thrive on the despair and desperation of the people of Gaza.
"The aspirations of the Palestinian people are like those of people everywhere," Blinken explained. They want "to live in freedom; to have their basic rights respected, including the right to choose their own leaders; to live in security; to have equal access to opportunity for themselves, for their children; to be treated with dignity."
U.S. officials made modest efforts to organize a program of aid and reconstruction for Gaza. As part of these efforts, Qatar and the United Nations forged a deal to provide millions in aid to impoverished families in Gaza. In a separate deal, Qatar and Egypt created a program that helped fund the salaries of civil servants in Gaza.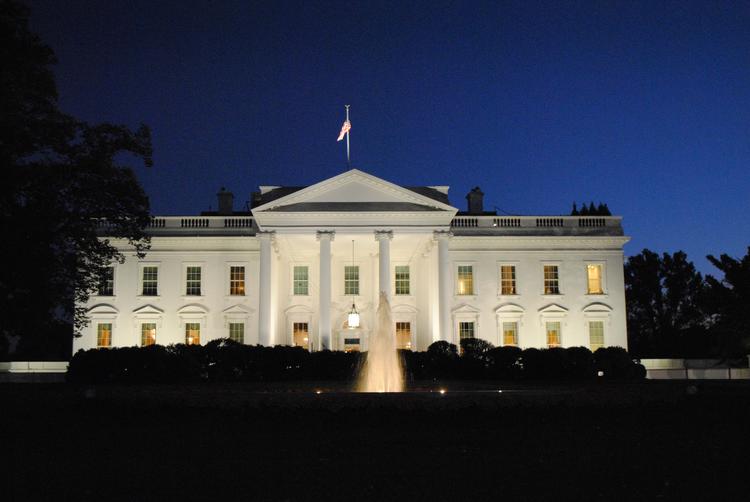 Photo by Tabrez Syed on Unsplash
Where U.S. officials failed, however, was in their efforts to establish a reconstruction program. With the United States providing a limited amount of economic assistance and Israel maintaining a blockade of Gaza, the people of Gaza were forced to endure a permanent humanitarian crisis.
Trapped inside the territory, the people of Gaza lacked access to food, water, and essential services. Without reliable electricity, they struggled to keep institutions such as schools and hospitals open.
"Palestinians are grappling with severe poverty, crippling unemployment, and chronic underdevelopment—particularly in Gaza," the State Department acknowledged in a Congressional Budget Justification.
As violence between Israelis and Palestinians intensified over the past year, officials in Washington recognized the growing dangers, which they associated with ongoing efforts by the Israeli government to seize Palestinian lands and doom the prospects for a Palestinian state.
"What we're seeing now from Palestinians is a shrinking horizon of hope, not an expanding one," Secretary of State Blinken acknowledged in January.
Despite this knowledge, officials in Washington did little to address it, even as they observed "a sharp and really shocking degree of violence" between Israelis and Palestinians, as State Department official Barbara Leaf described the situation in June.
Instead, the Biden administration prioritized Israel's relations with Arab states, largely at the expense of the Palestinians. As a result of the Abraham Accords, which established a formal process for normalizing relations between Israel and several Arab states, the Palestinians have been increasingly sidelined in regional diplomacy.
With officials in Washington now charging Hamas with launching an unprovoked campaign of terror against Israel, critics are insisting that U.S. officials are leaving out the broader context, one that has always been well understood.
"An entire people is living under this kind of incredible oppression, in a pressure cooker," Rashid Khalidi told DemocracyNow!. "It had to explode."
Indeed, the real U.S. intelligence failure was not the failure to anticipate an imminent attack by Hamas but an inability to accept what U.S. officials have always understood: a failure to address the humanitarian crisis in Gaza would lead to another cycle of violence, just as Secretary of State Blinken anticipated in 2021.
Edward Hunt writes about war and empire. He has a PhD in American Studies from the College of William & Mary.