At age 25, 7.5 percent of whites are high school dropouts.
At age 25, 14.4 percent of African-Americans are high school dropouts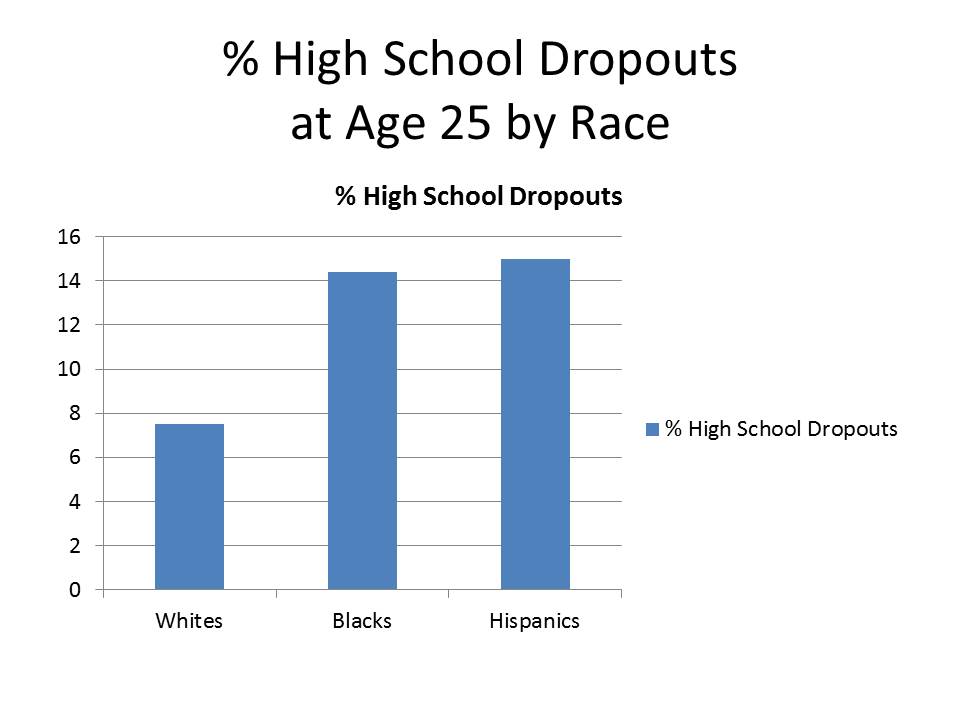 By age 25, 30% of whites have earned a college Bachelor of Arts degree. About 14% of African-Americans have: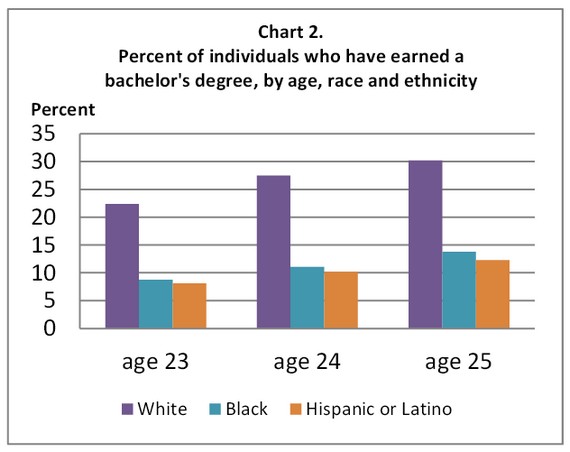 Some 22 percent of American children under 18 live in households below the poverty line.
About 12% of white children live in poverty.
About 40% of Black children live in poverty: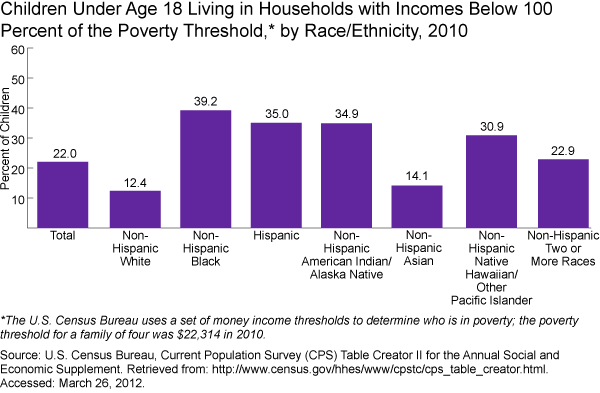 By some measures, African-American youth unemployment is 42%
Graph: Youth unemployment by age and race: