Human Rights Watch | – –
Calls for Extrajudicial Killings of Palestinian Suspects Proliferate
(New York) – Some senior Israeli officials have been encouraging Israeli soldiers and police to kill Palestinians they suspect of attacking Israelis even when they are no longer a threat, Human Rights Watch said today in an analysis of those statements. Other Israeli officials have failed to repudiate the calls for excessive use of force.
Human Rights Watch has documented numerous statements since October 2015, by senior Israeli politicians, including the police minister and defense minister, calling on police and soldiers to shoot to kill suspected attackers, irrespective of whether lethal force is actually strictly necessary to protect life.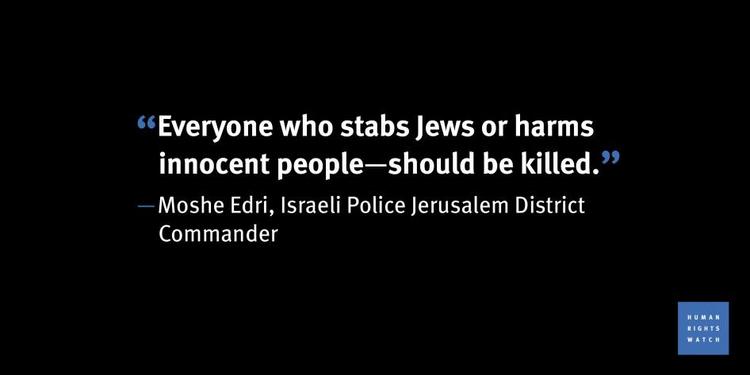 In the past, most prominently during the 2005 "disengagement" from the Gaza Strip, soldiers who have refused to obey the orders of their commanders to withdraw from territory or dismantle Israeli settlements have cited rabbinical commandments as justification.