Ma'an News Agency | – –
BETHLEHEM (Ma'an) — Israeli authorities will completely seal off the occupied West Bank and besieged Gaza Strip for 11 consecutive days over the Jewish holiday of Sukkot, when only humanitarian, medical, and exceptional cases will be allowed to exit or enter the territories, according to Israeli media reports.
Israeli newspaper The Jerusalem Post reported Monday that the Israeli Defense Ministry confirmed that the closure would begin Wednesday, Oct. 4 and last until Wednesday, Oct. 14. However, an Israeli army spokesperson told Ma'an that she could not confirm the dates of the closure until Tuesday, a day before the lockdown is reportedly set to begin.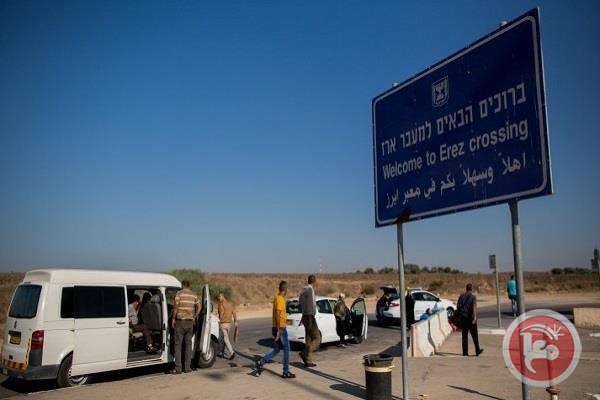 The Jerusalem Post noted that Israel regularly imposes closures on the West Bank and Gaza for Jewish holidays, but week-long festivals like Sukkot usually only have closures imposed at the end of the holiday, lasting a few days. The extended closure was reportedly approved by Israeli Defense Minister Avigdor Lieberman as a result of a deadly shooting attack at an illegal Israeli settlement last week.
Nimr Jamal, a Palestinian from the occupied West Bank who had an Israeli permit to work in illegal settlements, killed an Israeli border police officer and two civilian security guards, and was also shot dead at the scene.
Nimr's home town Beit Surik and a cluster of neighboring West Bank villages northwest of Jerusalem have since been placed under a strict military siege that entered its seventh day on Monday, which was denounced as an act of collective punishment on some 40,000 innocent Palestinians by human rights group B'Tselem.
"Disrupting the lives of tens of thousands of people, who have done nothing wrong and are not suspected of any wrong-doing in such a severe manner is completely unjustifiable. This violence against the population is an exploitation of the military's power and authority in aid of wanton abuse of civilians without any accountability," the group said in a statement.
The Israeli army also closed off the West Bank and Gaza Strip for a week during the Passover holiday in April, on Friday and Saturday for Yom Kippur holiday, and for Rosh Hashana last week.
Severe restrictions on movement for Palestinians are typically implemented by Israeli authorities during Jewish holidays for alleged security purposes, accompanied by increased tensions around the Al-Aqsa Mosque compound in occupied East Jerusalem.
The tensions around Al-Aqsa and the Old City were a main contributor to a wave of unrest that broke out in October 2015, after right-wing Israelis made frequent visits to the site during the Jewish high holiday season this time that year.
Such restrictions effects the livelihoods of the tens of thousands of Palestinians.
Debilitating poverty and lack of employment drive many workers in the occupied West Bank to enter Israel in search of work. Israel's imposition of closures on the Palestinian territory has severely affected the livelihoods of hundreds of thousands of Palestinians who depend on entering Israel, or its illegal settlements, for employment opportunities.
Meanwhile, the majority of the more than 2 million Palestinians in the Gaza Strip are sealed inside the coastal enclave due to a decade long military blockade imposed by Israel and upheld by Egypt on the southern border.