GAZA CITY (Ma'an) — Israeli forces shot and killed at least one Palestinian and injured 48 others, including four paramedics and two journalists, as they suppressed "The Great March of Return" weekly protests across the eastern border fence of the besieged Gaza Strip, on its 50th Friday.
Spokesperson of the Palestinian Ministry of Health in Gaza, Ashraf al-Qidra, identified the killed Palestinian as Tamer Khalid Arafat, 23, from Rafah City in the southern Gaza Strip.
The ministry said that at least 48 Palestinians were injured as Israeli forces fired live bullets, rubber-coated steel bullets and tear-gas canisters at protesters who gathered at the borders.
Among those injured were four paramedics, two journalists, two women and 15 children.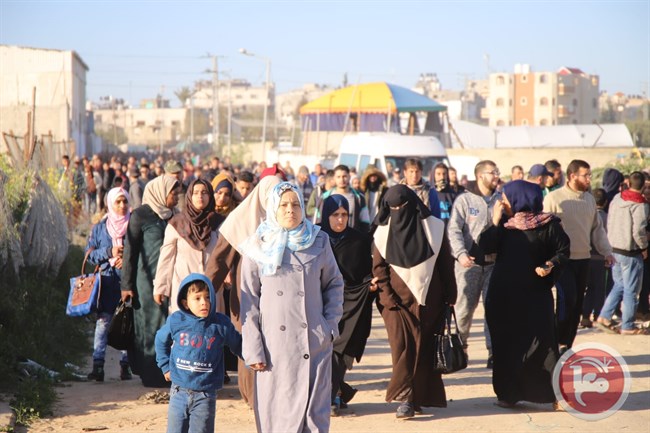 The ministry identified the injured paramedics as Ghaleb Abu Khater, who was injured with a live bullet in the arm, Bahjat al-Qassas, who was injured with a tear-gas bomb in the face, Muhammad Abu Juzr, 24, who was also injured in the face with a tear-gas bomb and woman paramedic Rasmiya Abu Mustafa who suffered from severe tear-gas suffocation.
Large Palestinian crowds gathered alongside the eastern borders of the Gaza Strip to take part in the weekly march to break the ongoing Israeli siege.
"The Great March of Return" protests were launched on March 30th by thousands of Palestinian civilians in Gaza — which has suffered from a decade-long Israeli siege — who took to the borders to demand their right of return as refugees to their original homelands, now in present-day Israel.