Nicola's Books | Ann Arbor's Premier Independent Book Store
| 734-662-0600 | info@nicolasbooks.com
You need to read some books while sheltering in place to keep sane. Independent bookstores need to sell books to stay in business while their stores are shuttered. It is a match made in heaven. It may seem convenient to order books from the same online giants you order household cleaners from, but it is just as easy to set up an account with Indie bookstores and get your books from them. And Indie staff won't fob you off on a robot algorithm– they have a knowledgeable staff who love books and are delighted to guide you to a great read.
The friendly bookselling staff at Nicola's Books in Ann Arbor writes with their recommendations for reading this week:
Here are some books we really liked and we think you will too. Shop Nicola's Books online at or call 734-662-0600 for curbside pick-up at 2513 Jackson Avenue, Ann Arbor, MI 48103.
The Idiot by Elif Batuman
"This book is candy for a nerd's brain. Our hero, Selin, is a Harvard
freshman who wants to "be unconventional and say meaningful things."
She falls for Ivan, an older classmate. On her way down, she reaches a
tragic conclusion: she is born to be a writer. The funniest book I've
read in a while." – Rebecca
Order The Idiot via Nicola's here.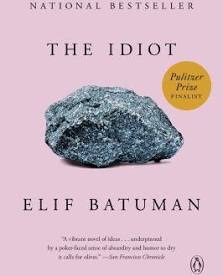 Tell Me How It Ends: An Essay in Forty Questions by Valeria Luiselli
"Novelist Valeria Luiselli began working as an interpreter for
undocumented youth in NYC in 2015. This urgent, timely, and
enlightening book juxtaposes that experience with her experience being
a mother, weaving a human thread through our discourse about the
immigrant crisis."– Rebecca and Kate
Order Tell Me How it Ends via Nicola's here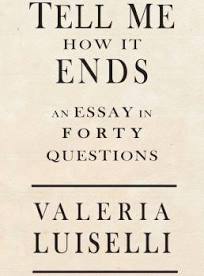 Homesick by Nino Cipri
"Homesick is wonderfully innovative. This book's short stories focus
on what it's like to be estranged from home (whether that be a
physical or emotional place), and Cipri's use of the speculative and
weird enhance that. This book is a marvel to read."– Kate
Order Homesick via Nicola's here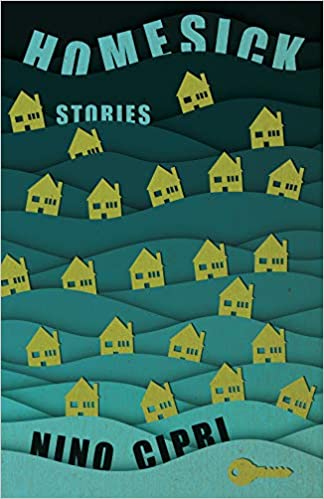 All Blood Runs Red: The Legendary Life of Eugene Bullard – Boxer,
Pilot, Soldier, Spy by Phil Keith
"A fascinating story of a truly extraordinary American. Bullard, son
of a former slave, fled his hometown at age 11 to escape racial
violence. He stowed away on a ship and became a professional boxer in
Europe. When WWI started, he became a combat pilot. Later he owned a
Paris nightclub, befriending Ernest Hemingway, who modeled a character
in 'The Sun Also Rises' after Bullard. "All Blood Runs Red" recounts a
life that reads like the wildest adventure novel."– Mary
Order All Blood Runs Red via Nicola's here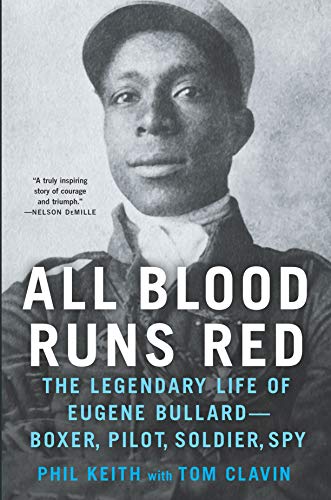 Brilliant Maps for Curious Minds by Ian Wright
"This book includes maps of '"Countries Raided or Settled by Vikings,"
and answers the question "How Big Is Africa, Anyway?" with a striking
visual. This infographic collection takes on everything from history
and politics to demographics and culture. It will make you see the
world in a new way." – Mary
Order Brilliant Maps via Nicola's here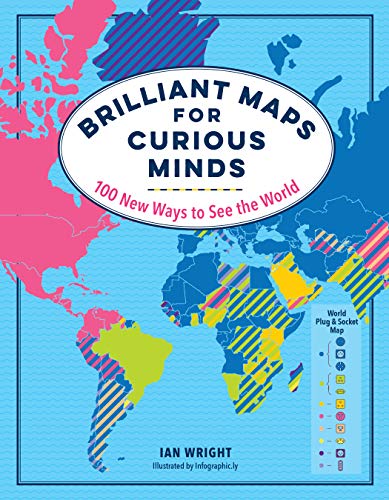 Celebrating 25 years of independent bookselling!