( Sustainability Times) – News of an accelerating sea level rise along the Gulf Coast of the United States has renewed attention on climate migration, and the degree to which people in the U.S. have begun to retreat from climate challenges due to flooding, wildfire and other impacts.

The new study, led by Sönke Dangendorf of Tulane University, reports rates of sea level rise in some Gulf locations that are unprecedented in at least 120 years. The paper, published Monday in the journal Nature, found rapid sea level rise rates affecting parts of the southeast U.S. coast as well, such as Cape Hatteras. It warns that rapid sea level rise can "threaten the national security of the U.S. and hamper timely adaptation measures."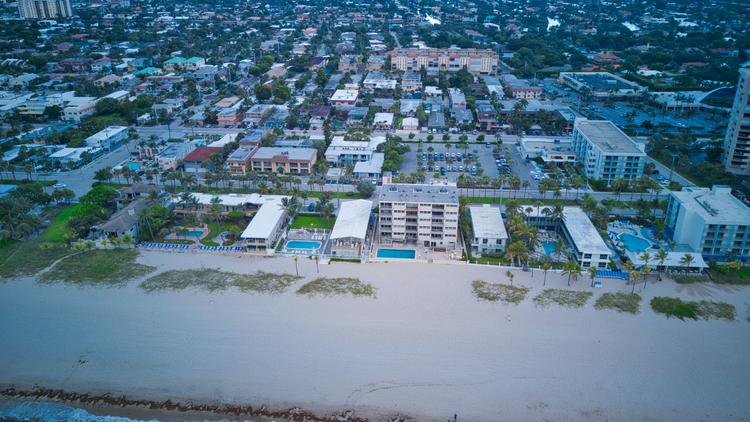 Photo of Ft. Lauderdale by Daniel Halseth on Unsplash
But in some places, sea level rise is already driving migration, as noted by Grist reporter Jake Bittle, whose book The Great Displacement: Climate Change and the Next American Migration was the topic of a recent conversation hosted by the Carnegie Endowment for International Peace.
Bittle's book recounts the perils of families living in the Florida Keys when Hurricane Irma took aim at their homes, or those displaced when California wildfires burned through neighborhoods. It includes historically marginalized communities affected by inland flooding who relocated after disaster struck.
"Climate change is already driving migration today, even in prosperous countries like the United States," the Carnegie organization noted. "We see it reported regularly in the news: American homes swept away by record-breaking storms and surging seas or burned to ash by uncontrollable wildfires."
In the U.S., as with Europe, differing views on migration typically centered on foreigners seeking entry at the borders. But U.S. climate migrants increasingly are citizens themselves, like those participating in the Blue Acres Buyout Program in New Jersey. By 2019, the program had spent approximately $190 million to acquire more than 700 properties and demolish 665 homes after Sandy swept through and left billions in damage.
Similar stories come from places like Isle de Jean Charles in Louisiana, where rising seas have already claimed much of the community, and Broadwater, Virginia, which is essentially gone after its residents retreated from the rising Atlantic Ocean and formed a new community on the mainland. Now it, too, is threatened by sea level rise.
In northern parts of the U.S., cities long overlooked because of their cold climates or obsolete industries are planning for an influx of climate migrants who are their fellow American citizens. That's the case in Duluth, Minnesota, an icy port town once known for its Great Lakes steel factories that's now a destination for people retreating from California's drought or Colorado's wildfires.
Places like Duluth welcome the possibility of expansion due to climate migration, but some studies show that cities seeking to absorb climate migrants will have to plan carefully when it comes to housing, water and other resources.
"[We] already have a community that isn't working for everyone," said one participant in a University of Minnesota study on Duluth climate migrants. "Unless there is great intentionality in the way we handle growth, it could make problems so much worse."
Meanwhile, the heat keeps rising, the seas keep creeping up on coastal communities, and wildfires drive families from places like Oregon in the Pacific Northwest to new homes in the towns of New England. There are no hard numbers on U.S. climate migrants, but at least a third of new residents to Vermont said climate was a factor, according to a 2022 Yale School of the Environment report.
"We left (California) in 2020 after getting tired of being evacuated in the middle of the night by a policeman saying, 'Pack your cars, take your dogs, don't pick up anything, just go,'" Roy Parvin told Jon Hurdle for Yale.
His family now lives in North Carolina.
Licensed under a Creative Commons Attribution 4.0 SA International license