Architect Wala'a Shublaq is using urban sketching to preserve the Strip's Palestinian identity
( Middle East Monitor) – Gaza is a region we hear about often but how much do we know about its past and history? This is something architect Wala'a Shublaq is looking to change as she sketches ancient sites and helps Palestinians in Gaza reconnect with their past.
The 27-year-old urban sketcher hopes her work will also help in future restoration projects especially as some sites are in a state of disrepair or could be damaged by Israeli attacks in the future. This is part of the Masar project, an artistic research project aimed at studying the remnants of previous civilisations in the Old City of Gaza.
"The project mainly seeks to document the sites and celebrate their history and authenticity, as proof of the original Palestinian identity," Wala'a explains, adding that it is part of urban sketching which allows for keeping a visual diary and record of your surroundings.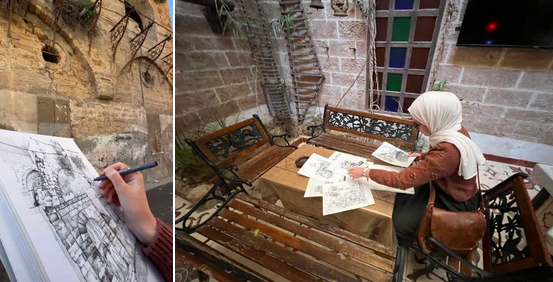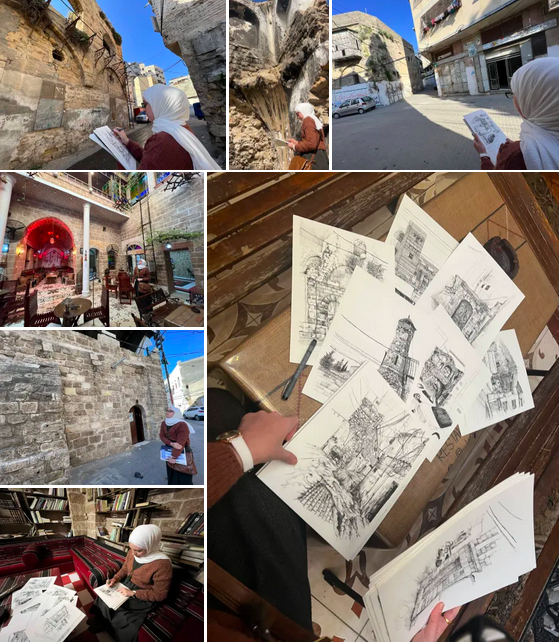 This work
by
Middle East Monitor
is licensed under a
Creative Commons Attribution-NonCommercial-ShareAlike 4.0 International License
.