BETHLEHEM (Ma'an) — Israeli and Palestinian authorities reacted on Sunday to the victory of Donald Trump in the American presidential elections, with one Israeli minister expressing his hopes that Trump's nomination would spell the end of efforts to establish a two-state solution.
As of Wednesday evening, Republican candidate Trump won 289 of 538 electoral votes, while his Democrat opponent Hillary Clinton cinched 218, in a landslide victory which came as a surprise to many observers.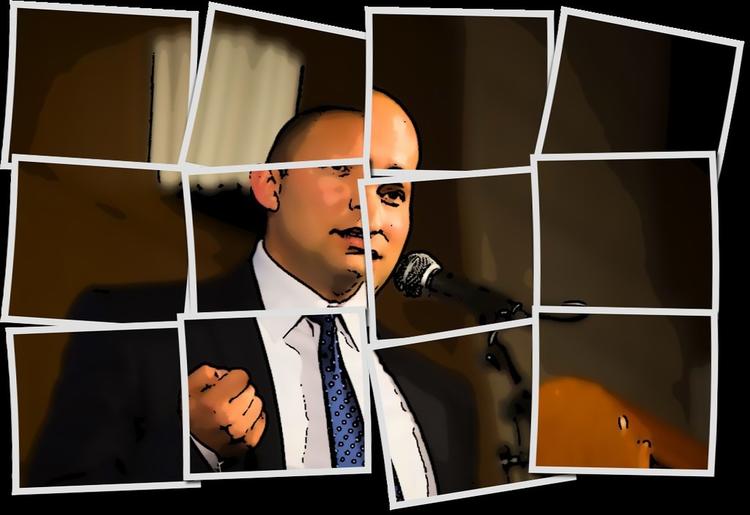 Israeli Prime Minister Netanyahu congratulated Trump on his win, calling him "a true friend of the State of Israel" in a statement.
"The ironclad bond between the United States and Israel is rooted in shared values, buttressed by shared interests and driven by a shared destiny," Netanyahu added. "I am confident that President-elect Trump and I will continue to strengthen the unique alliance between our two countries and bring it to ever greater heights."
Meanwhile, Israeli Minister of Education Naftali Bennett said in a statement that a Trump presidency would mark the end of a push for the establishment of an independent Palestinian state.
"Trump's victory is an opportunity for Israel to immediately retract the notion of a Palestinian state in the center of the country (Israel), which would hurt our security and just cause," Bennett said. "This is the position of the President-elect, as written in his platform, and it should be our policy, plain and simple. The era of a Palestinian state is over."
Palestinian officials reacted with less outward enthusiasm.
Ahead of the results, Nabil Abu Rudeineh, the spokesman for Palestinian President Mahmoud Abbas, said that the Palestinian Authority (PA) would "deal with any president elected by the American people on the principle of achieving permanent peace in the Middle East based on the two-state solution on the June 4, 1967 lines with East Jerusalem as its capital."
Following the results, Abbas sent Trump a message congratulating him on his victory, and expressed his hopes for "just and comprehensive peace" in the Middle East and the world during Trump's four-year term, official PA news agency Wafa reported.
In the besieged Gaza Strip, de facto ruling party Hamas called upon Trump to "re-evaluate his country's policy towards Palestinians" and to work on treating Palestinians evenhandedly.
The Hamas movement said in a statement that the suffering of the Palestinian people was ongoing due to continuous American policies favoring Israel.