TeleSur | – –
The man knew no Arabic and is of German heritage, but successfully posed as a Syrian asylum-seeker.
German authorities have uncovered the case of a man who posed as a Syrian refugee and who was planning on carrying out a terror attack.
The man, whose identity has not yet been released, was an officer in the German Army who held deeply xenophobic views and was planning on carrying out a "false flag" terror attack that he would blame on refugees.
Although he knew no Arabic and is of German heritage, the man was successfully able to pose as a Syrian asylum-seeker. He had even lived in an official refugee shelter and was paid benefits as an asylum-seeker.
"This is quite an unusual story," a spokesman for prosecutors in Frankfurt said, as reported by The Telegraph. "It's more than strange. We will have to wait for the investigation to uncover his motives."
The officers were first alerted to the man in February when he was arrested by Austrian police after being caught trying to hide a gun in a washroom at Vienna's airport. He was released soon after, but German police and the MAD military intelligence service began investigating him and found the trail of evidence supporting their theory that he was living a double life.
The man had begun living the lie of being an asylum-seeker in December 2015, when Germany saw 1 million migrants enter the country under Chancellor Angela Merkel's "open-door" refugee policy. Over the months, he split his time between living in refugee shelters in Germany and the military base in France where he was posted.
Another man was also arrested in connection to the terror plot, a 24-year-old student from the officer's home town of Offenbach.
"We know from various voice recordings that both men had anti-foreigner views," the prosecutor's spokesman said.
Via TeleSur
——-
Related video added by Juan Cole: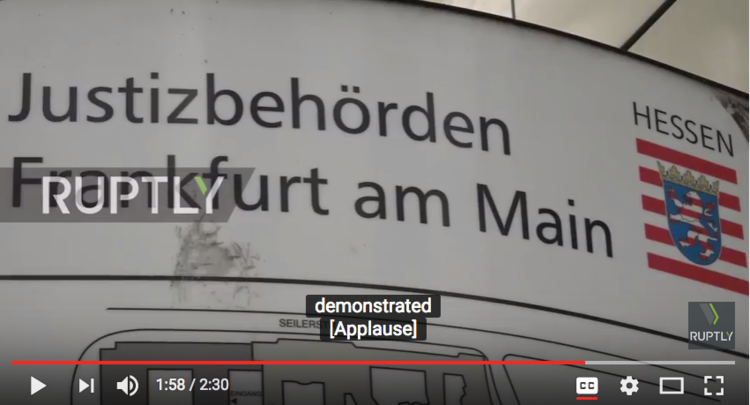 Germany: Police to RUPTLY: soldier posing as refugee detained over suspected attack plot