by Mohamad Ali Harissi
Dubai (AFP) – A United Arab Emirates court sentenced British student Matthew Hedges to life in jail on spying charges on Wednesday, prompting a "shocked" Britain to warn of repercussions for relations with its longstanding Gulf ally.
Hedges, a 31-year-old PhD student, had protested his innocence ever since his arrest at Dubai airport on May 5 and British ministers had raised his case at the highest level.
"We can confirm that he was sentenced to life in prison," a family spokesperson told AFP.
"The hearing lasted less than five minutes, and his lawyer was not present."
UAE attorney general Hamad al-Shamsi said Wednesday that Hedges was handed a life sentence after "the defendant admitted before the court to the charges brought against him by the public prosecution", according to a statement carried by the official news agency WAM.
He added that the ruling "was not final" as Hedges has the right to appeal against the verdict before the Federal Supreme Court.
Hedges was researching the UAE's foreign and internal security policies after the Arab Spring revolutions of 2011, studies that Britain insisted were entirely innocuous but which the UAE said threatened its political and economic security.
British Prime Minister Theresa May said she was "deeply disappointed and concerned" at the verdict.
"We will continue to press this matter at the highest level with the Emiratis," she told parliament.
British Foreign Secretary Jeremy Hunt said he was "deeply shocked" by the UAE court's decision and warned of repercussions.
"Today's verdict is not what we expect from a friend and trusted partner of the United Kingdom and runs contrary to earlier assurances," he said.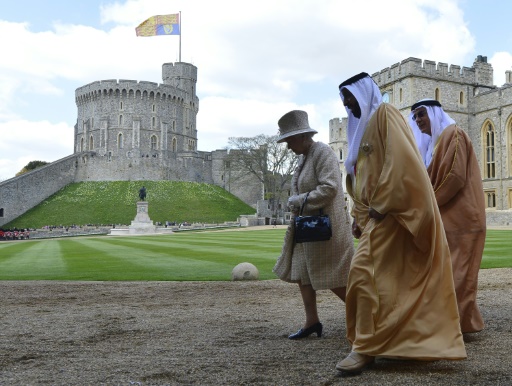 POOL/AFP/File / TOBY MELVILLE. Britain has warned of "repercussions for the relationship" with its longstanding Gulf ally the United Arab Emirates after an Emirati court sentenced a British academic to life imprisonment despite its appeals for clemency.
"The handling of this case… will have repercussions for the relationship between our two countries, which has to be built on trust.
"I regret the fact that we have reached this position and I urge the UAE to reconsider," he added.
Hunt said he had personally raised the case at the highest levels of the UAE government, including during a visit to Abu Dhabi on November 12.
The case comes with relations already tested by the UAE's heavy involvement alongside Saudi Arabia in a military coalition battling Yemeni rebels since March 2015.
The deployment of Emirati ground troops, trainers and advisers alongside government forces advancing on the lifeline rebel-held port of Hodeida has prompted calls for Britain to halt or place conditions on its huge arms sales to the UAE.
– 'Nightmare even worse' –
Hedges's temporary release on bail on October 29 had raised a glimmer of hope in his case but he was constantly monitored until Wednesday's court hearing, only his third since his arrest.
Hedges's wife Daniela Tejada, who had campaigned vigorously for his release, said the court ruling showed that the UAE was not a genuine ally.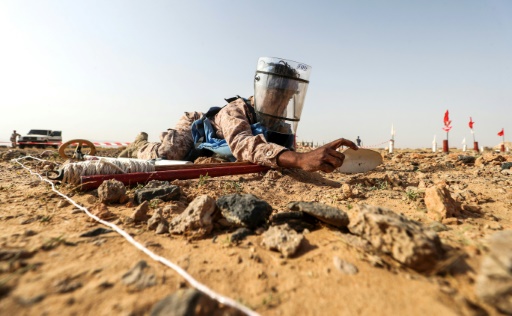 AFP/File / KARIM SAHIB. The role of UAE troops training, advising and fighting alongside Yemeni government forces in the country's devastating civil war has already placed Britain's longstanding defence ties under pressure.
"The overwhelmingly arbitrary handling of Matt's case indicates a scarily different reality, for which Matt and I are being made to pay a devastatingly high price."
Tejada was in court for the sentencing and said her husband "was shaking when he heard the verdict".
"The UAE authorities should feel ashamed for such an obvious injustice. I am very scared for Matt. I don't know where they are taking him or what will happen now. Our nightmare has gotten even worse."
She had previously expressed concern for his safety, saying he was being held in solitary confinement at an undisclosed location with limited access to the British consulate and his family.
– 'Take a stand' –
Tejada was deeply critical of the British government over the failure of its discreet, behind-the-scenes diplomacy in the case.
"Matthew is innocent. The Foreign Office know this and have made it clear to the UAE authorities that Matthew is not a spy for them. This whole case has been handled appallingly from the very beginning with no one taking Matthew's case seriously," she said.
"The British government must take a stand now for Matthew, one of their citizens."
Durham University in northern England, where Hedges was studying for his PhD, said it was "devastated" to learn of his sentence.
Vice-Chancellor Stuart Corbridge said the judgement had been "delivered in the absence of anything resembling due process or a fair trial".
"There has been no information given on what basis Matt was handed this sentence and no reason to believe that Matt was conducting anything other than legitimate academic research," Corbridge said in a statement.
The UAE's attorney general said earlier this month that Hedges was accused of "spying for a foreign country, jeopardising the military, political and economic security of the state".
Featured Photo: DETAINED IN DUBAI/AFP/File / -A United Arab Emirates court has sentenced British student Matthew Hedges to life in jail on spying charges despite the efforts of his wife Daniela Tejada to prove his innocence.