GAZA CITY (Ma'an) — A Palestinian woman was killed and 25 others suffered injuries with Israeli live ammunition during the 42nd Friday of "The Great March of Return" along the eastern borders of the besieged Gaza Strip.
According to the Palestinian Ministry of Health in Gaza, a Palestinian woman, whose identity remained unknown, was killed after Israeli forces opened fire towards her.
The ministry also confirmed that another 25 Palestinians were injured, including a journalist, however, their medical condition remained unknown.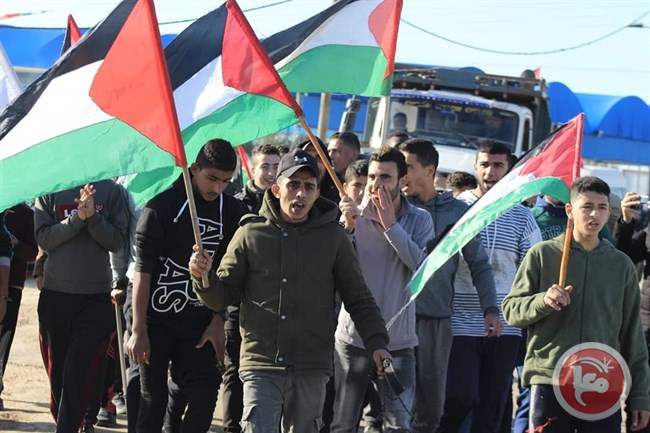 The ministry mentioned that Israeli forces targeted a Palestinian ambulance by repeatedly firing dozens of tear-gas bombs in its way, resulting in a number of Palestinian protesters suffering from tear-gas inhalation.
Large Palestinian crowds gathered alongside the eastern borders of the Gaza Strip to take part in the weekly march to break the ongoing Israeli siege.
"The Great March of Return" protests were launched on March 30th by thousands of Palestinian civilians in Gaza — which has suffered from a decade-long Israeli siege — who took to the borders to demand their right of return as refugees to their original homelands, now in present-day Israel.
Photos and Text via Ma'an News Agency