GAZA CITY (Ma'an) — A Palestinian teen who was shot and killed by Israeli forces during protests weekly at the eastern borders of the besieged Gaza Strip, was laid to rest in Gaza City, on Saturday.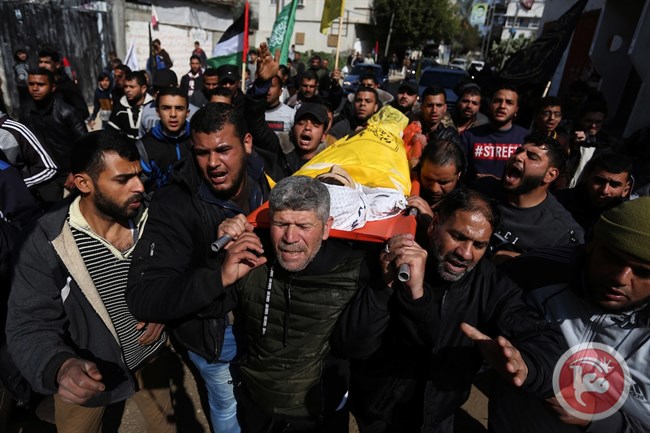 The funeral procession of Youssef al-Dayeh, 15, set off from the al-Shifa Hospital in western Gaza City, towards his family home in the al-Zaytoun neighborhood.
Hundreds of Palestinians who took part in the funeral performed prayers at the al-Shafie mosque before burials.
Mourners repeated slogans condemning Israeli crimes, especially against children.
Some 41 other Palestinians sustained injuries as Israeli forces suppressed protests alongside the eastern borders of the Gaza Strip.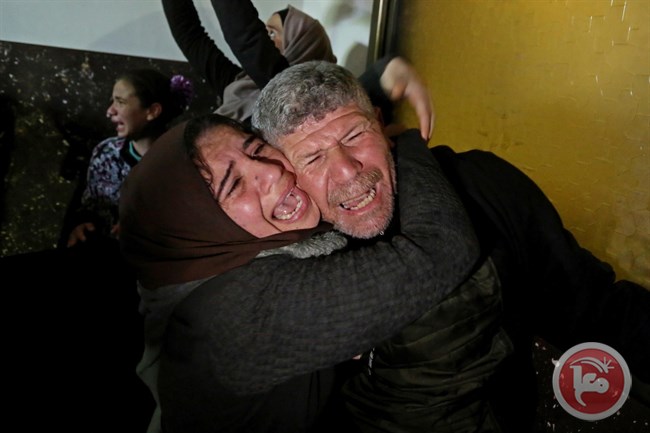 According to the Defense for Children International – Palestine (DCIP), more than 45 Palestinian children have been killed by Israeli forces in the Gaza Strip since the beginning of "The Great March of Return" protests that began March 30th, 2018.