Detaining Ahmed Mansoor Sends Chilling Message
(Human Rights Watch ) – Ahmed Mansoor, the United Arab Emirates' (UAE) best-known human rights defender, has been arbitrarily imprisoned, in isolation, since security forces raided his home just before midnight on March 20, 2017. Local media reported he was arrested and convicted for publishing "false news" on social media to "harm the reputation of the state."
This week, governments are meeting in Bonn to prepare for the November climate summit, COP28, to be hosted by the UAE. The fate of Mansoor and the many other arbitrarily detained human rights activists should worry these governments. A sustained assault on freedom of expression and association sends a chilling message to civil society and Indigenous peoples working to achieve an ambitious outcome at COP28.
Governments in Bonn should take every opportunity, in public comments and private huddles, to press Emirati authorities, which also hold the COP28 presidency, to end its persecution of rights defenders and peaceful dissidents and free them. They should start with Ahmed Mansoor, who, for his human rights advocacy, was sentenced to 10 years in prison, where authorities have denied him essential medical care and have rarely allowed him contact with his family.
Unless the UN and other governments demand that the UAE ease its grip on civic space and uphold rights, there's a real risk that many participants at COP28 will stay silent for fear of reprisals. This could disastrously impact the summit's success and its stated aim of delivering solutions for an increasingly urgent climate crisis, including a reference to phasing out all fossil fuels in the COP28 outcome document.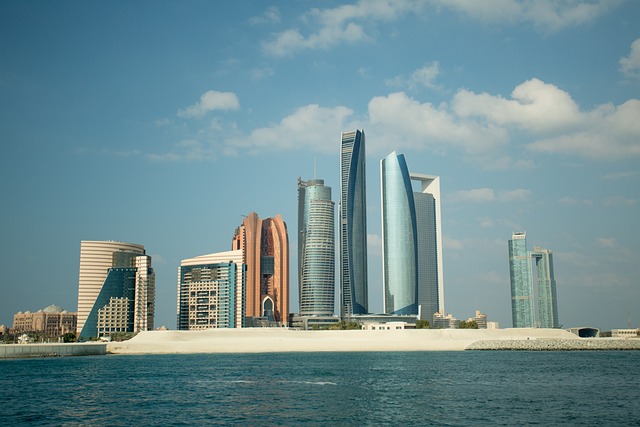 Image by Neil Dodhia from Pixabay
Yet UAE authorities appear to be doubling down on silencing critics. The Abu Dhabi Judicial Department recently warned that "harming the reputation of the state and its institutions" in the form of news, data, or visual images could incur a 5-year jail term and 500,000 Dirham fine. "Everyone must pay attention before talking about their experiences or publishing pictures … so as not to put themselves in harm's way."