Gainesville, FL (Special to Informed Comment)- Medicare open enrollment season begins October 15th, running through Dec.7, 2023. And very soon, everyone will be bombarded with new smarmy health insurance Medicare Advantage ads featuring healthy and happy-looking seniors playing tennis and telling us how wonderful their Medicare Advantage plan is and how much of a no-brainer it is to shun traditional Medicare and opt instead for a plan operated by a big private corporation like Humana and Cigna. We'll hear insurers' shills tell us about the extra benefits we'll get, like discounts on gym memberships, $900 for groceries and some coverage for dental, vision, and hearing. They'll be short on other details of course, and we'll never hear that coverage for those extra things can be pretty meager.
By never mentioning the potentially deadly side effects of Medicare Advantage plans, insurers' pitchmen—like 'Broadway Joe' Namath, Danny Glover and others—mislead everyone about what Medicare Advantage enrollees are really getting into . Leaving out important (Medicare Advantage) details we better know about before we sign on the dotted line is a recipe for disaster.
WHAT IS MEDICARE ADVANTAGE ?
Medicare Advantage is a program offering private health insurance industry plans as options to replace public traditional Medicare. Medicare Advantage plans differ from traditional Medicare in that they are paid with capitation (per member), they are required to limit enrollees' out-of-pocket spending, and can offer extra benefits (e.g. gym memberships, $900 worth of groceries, dental benefits). They almost always offer prescription drug coverage and use a defined and often restricted network of providers that can require enrollees to pay more for out-of-network care. Utilization management techniques are used, such as prior authorization, and they can also fund special programs such as rewards for beneficiaries to encourage healthy behaviors. The hope is that these differences will lead to improved care at lower cost compared to Traditional Medicare.
In reality, "Medicare Dis-Advantage" is a better, more accurate name for the programs however, as insurance companies push Congress to corporatize all of Medicare, yet keep the name for the purposes of marketing, deception, and confusion.
HOW MEDICARE ADVANTAGE PLANS DIFFER FROM TRADITIONAL MEDICARE:
* They are owned and operated by for-profit, private insurance corporations;
* Unlike traditional Medicare, Medicare Advantage plans often refuse to pay for treatments and medications physicians prescribe;
* Unlike traditional Medicare, many physicians, other healthcare professionals, and hospitals will be off-limits to patients because Medicare Advantage companies create their own proprietary and often skimpy, managed care type "networks" of healthcare providers;
* If patients go out of network, they could be on the hook for thousands of dollars out of their own pocket; and
* They likely will have to pay extra—often a lot extra—for some of those extra benefits.
OVERCHARGING BY MEDICARE ADVANTAGE PLANS:
A). To put the sheer magnitude of overcharging in MA in perspective, a CBO analysis of a 2019 bill proposing to add dental, hearing, and vision benefits to Medicare and Medicaid estimated that in the most expensive year of its implementation, these benefits would cost a combined $84 billion.
B). Even by minimum estimates, private insurers receive more than enough surplus money to provide critically needed benefits to all Medicare and Medicaid beneficiaries.
C). Medicare Advantage is just another example of the endless greed of the insurance industry poisoning American health care, siphoning money from vulnerable patients while delaying and denying necessary and often life-saving treatment.
D). While there is obvious reason to fix these issues in MA and to expand Traditional Medicare for the sake of all beneficiaries, the deep structural problems with our health care system will only be fixed when we achieve "improved Medicare for All."
ARE YOU CONSIDERING ENROLLMENT IN A MEDICARE ADVANTAGE PLAN?
! C A V E A T E M P T O R – B U Y E R. B E W A R E !
1). DON'T DO IT ! Stay with (or return) to traditional Medicare and buy a supplemental Medigap policy, because unfortunately, traditional Medicare has some big holes in it.
2). The trouble with Medicare Advantage plans is they look good while you're healthy. But when you get sick, odds are high they will deny you.
3). Beware of another important factor: The door will have been slammed behind you if you have been in Medicare Advantage for more than six months and then decide you want to return /re-enroll in traditional Medicare.
4). With the exception of four states in this country, if you're in Medicare Advantage for more than six months and decide you want to go back, and then buy a supplemental coverage, the insurance companies that sell you supplemental coverage can turn you down for supplemental coverage..
5) If they don't like the look of your pre-existing conditions, they can also charge you a lot more money.
6). You need to make this decision in the next six months enrollment timeframe if you are still fairly new to MA.
7) The basic recommendation to everyone is: don't even think about enrolling in Medicare Advantage in the first place!
DON'T ALLOW PRIVATE HEALTH INSURANCE INDUSTRY TO DISMANTLE TRADITIONAL MEDICARE: REJECT MA !
DISMANTLING MEDICARE WITH MEDICARE ADVANTAGE: Over 50% of Medicare beneficiaries have signed up and now have for-profit corporations in charge of their care through Medicare Advantage (MA). Insurance companies are paid handsomely for these plans, and much of that money goes to corporate profits instead of care. The companies running MA plans want to take over Medicare entirely, leaving patients with no option but to give their money to private insurers.
DENYING TREATMENT: Investigations into claim denials in MA found that insurers were inappropriately denying treatments and tests that should be covered under Medicare. Physician surveys show that these practices often cause patients to suffer unnecessarily, and can even be life-threatening. In some cases, MA insurers were found to spend just seconds on each claim, and even denied claims using artificial intelligence instead of medical experts.
DECEIVING PATIENTS AND TAXPAYERS: Reports from journalists, researchers, and government agencies have shown that health insurance companies like United Health and Cigna overcharge Medicare by giving patients exaggerated,upcoded or entirely false diagnoses. Several companies have been fined, or sued, and agreed to large settlements. MA insurers are taking citizens' tax dollars for conditions they aren't even treating.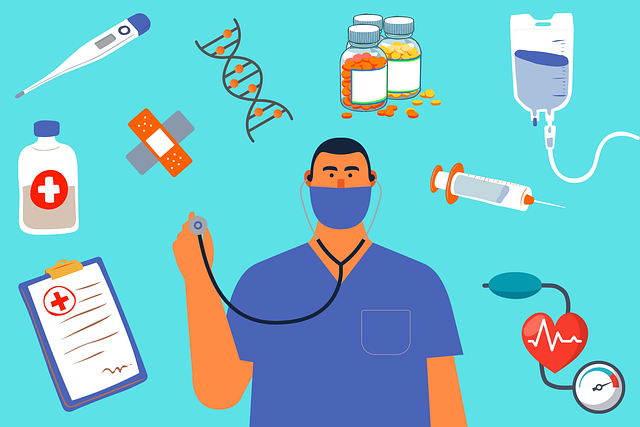 Image by Arvi Pandey from Pixabay
BOTTOM LINE: Medicare Advantage is not the same Medicare program that Americans have come to know and love. The private insurance industry has spend millions on advertising in order to hide the ugly truth: Their MA plans raid taxpayer funds and routinely fail to deliver the care that patients expect and deserve.
TERMINATE MEDICARE ADVANTAGE: Physicians for a National Health Program (PNHP), concludes that the Center for Medicare Services (CMS) should terminate the Medicare Advantage program. It would be far more cost-effective for CMS to improve traditional Medicare by capping out-of-pocket costs and adding improved benefits within the Medicare fee-for-service system than to try to indirectly offer these improvements through private plans that require much higher overhead and introduce profiteers and perverse incentives into Medicare, enabling corporate fraud and abuse, raising cost to the Medicare Trust Fund, and worsening disparities in care. These problems are not correctable within the competitive private insurance business model, and the Medicare Advantage program should be terminated.
BIG INSURANCE MOTIVATED BY PROFIT:
Highly respected healthcare reform advocate, Wendall Potter, reports on the alarming scope of profiteering by Medicare Advantage plans:
1). Big Insurance revenues and profits have increased by 300% and 287% respectively since 2012 due to explosive growth in the insurance companies' pharmacy benefit management (PBM) businesses and the Medicare replacement plans called Medicare Advantage.
2). The for-profits now control more than 70% of the Medicare Advantage market. In 2022, Big Insurance revenues reached $1.25 trillion and profits soared to $69.3 billion. That's a 300% increase in revenue and a 287% increase in profits from 2012, when revenue was $412.9 billion and profits were $24 billion.
3). Big insurers' revenues have grown dramatically over the past decade, the result of consolidation in the PBM business and taxpayer-supported Medicare and Medicaid programs.
4). What has changed dramatically over the decade is that the big insurers are now getting far more of their revenues from the pharmaceutical supply chain, Medicare, Medicaid, and from taxpayers as they have moved aggressively into government programs. This is especially true of Humana, Centene, and Molina, which now get, respectively, 85%, 88%, and 94% of their health-plan revenues from government programs.
5). The two biggest drivers are their fast-growing pharmacy benefit managers (PBMs), the relatively new and little-known middleman between patients and pharmaceutical drug manufacturers, and the privately owned and operated Medicare replacement plans marketed as Medicare Advantage.
6). Huge strides in privatizing both Medicare and Medicaid have been made. More than 90% of health-plan revenues at three of the health industry companies come from government programs as they continue to privatize both Medicare and Medicaid, through Medicare Advantage in particular. Enrollment in government-funded programs increased by 261% in 10 years.
TURNING PUBLIC MONEY INTO A BONANZA OF PRIVATE RICHES:
for the"BigInsurance/BigPharma/Congressional Complex"
Political support for private health insurance industry and Medicare Advantage exists because our government permits private health insurance companies to exact large profit from its citizens as Wall Street banks and investors who back Big Insurance turn public money into a bonanza of private riches. High health insurance costs are the result of a political decision to essentially allow Big Insurance to do what they want and charge whatever they want. It's no wonder so many beholden members of Congress want to protect the interests of their donors, Big Insurance and Big Pharma, industries that spent $371 million on lobbying in 2017.
The website/blog The Lever reported that The Better Medicare Alliance, an advocacy group for Medicare Advantage plans, spent $570,000 lobbying Congress in the first quarter of this year, nearly double the $330,000 spent in the prior quarter. All told, the four major publicly traded health insurance companies that operate Medicare Advantage plans, as well as the insurance lobby America's Health Insurance Plans, spent nearly $19 million on federal lobbying in the first quarter of 2023, a 66% increase from the prior quarter, according to a Lever analysis of data from OpenSecrets.
The USA is a country where health insurance for medical and mental healthcare is a function of socioeconomic status. Everyone knows that this inhumane system should have been corrected long ago. We must immediately end our moral crime of having one of the greatest health system in the world, but only for those who can afford it. We must support the common principles that healthcare is a human right, must be free from corporate profit, and must be achieved through national legislation.
Let's never forget that universal Medicare for All is a solid investment in, not a cost for, all citizens of our country by simply promoting a social service for universal access to affordable healthcare insurance for all. Aren't we a society that cares enough to see that everyone receive the healthcare they need? That's the basic purpose of Medicare for All. The history of our most successful national health insurance program, Medicare, provides one of the best arguments for expanding the program to cover everyone. It's time to end inadequate and dangerous health insurance programs like Medicare Advantage. Insist on real health insurance reform essential for individuals and families.
Contact your legislators asking them to oppose and end Medicare Advantage plans immediately. Most importantly, ask them to strongly support new legislation now filed in Congress, "The Medicare for All Act of 2023" House Bill (H.R. 3421) and Senate Bill (S. 1655) that would establish this badly needed reform.