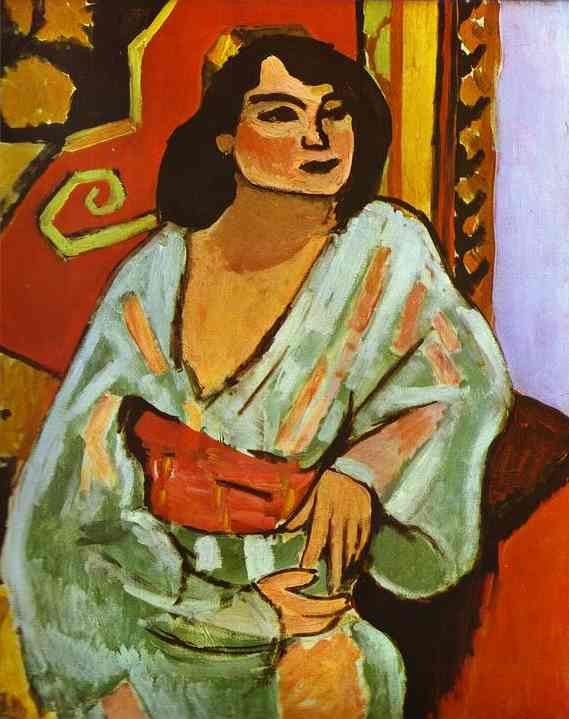 Henri Matisse. The Algerian Woman. 1909. Oil on canvas. Musee National d'Art Moderne, Centre Georges Pompidou, Paris, France
The depiction of the Middle East has, since Edward Said's Orientalism, often been approached in binary terms and in the framework of "power/knowledge" in the tradition of Friedrich Nietzche and Michel Foucault.
There is, however, an argument to be made for the Middle East as an influence on European modernity, not just the other way around. When one moves away from politics and economics to culture, power/knowledge becomes more ambiguous. People have multiple identities, and appropriate from various sources, and are changed by their influences. Goethe was clearly deeply changed by his encounter with the Persian poet Hafez, something that Said's approach kept him from seeing.
French painter Henri Matisse, who came to prominence as a post-expressionist and then leader of a school called Fauvism (which rejected Picasso's cubism), was deeply influenced by Japanese painting, as well as by his experiences in North Africa. Some of his famed striving for serenity probably has at least implicit roots in the Sufism and Buddhism of his influences. European Modernism is often treated as a European phenomenon, but it was global, and Africa and Asia played big roles in it.