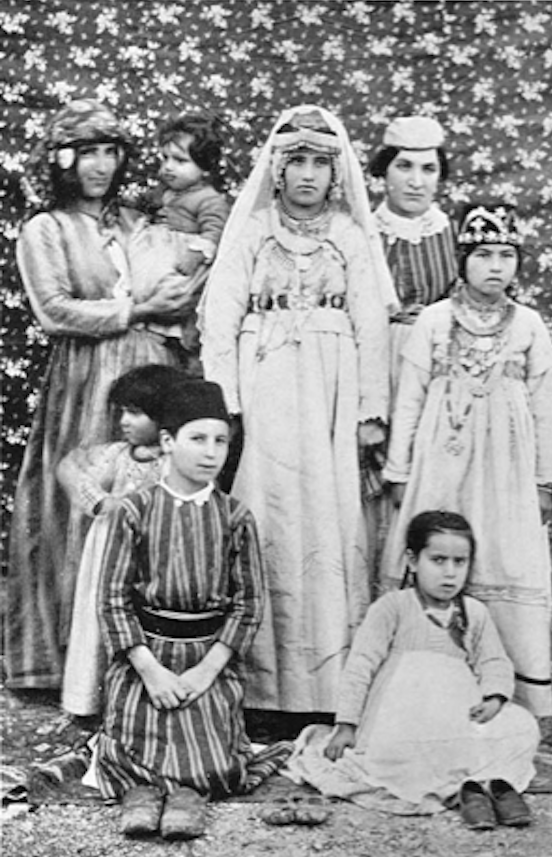 Caption: A Mosul Bride: The girl in the centre of the picture is a Christian bride decked out in her wedding costume. The gold coins, necklaces, and girdle are her dowry.
From M. E. Hume-Griffith and A. Hume, Behind the Veil in Persia and Turkish Arabia: An Account of an Englishwoman's Eight Years' Residence Amongst the Women of the East (1909).
Iraq's population in 1900 was probably around 3 million. About 3% of Iraqis have been Christian in recent times, or about 90,000 at the time this picture was taken. Iraq had come to be substantially Christian and Aramaic-speaking by 600 CE ["AD"], though it likely had large Zoroastrian, Gnostic and pagan communities as well at that time. After the Muslim Arab conquest of the seventh century most Iraqis gradually adopted Islam. At the time of the American invasion and occupation of Iraq in 2003, there were probably about 800,000 Christians in a population of 25 million. It is said that about half of those left during the period of American rule, though since many went to Syria, it may be that large numbers have now been forced back to Iraq.