Ma'an News Agency | – –
BETHLEHEM (Ma'an) — Activists and commentators have denounced the dishonesty of Israeli criticism of The New York Times for publishing an op-ed in defense of a mass hunger strike underway in Israeli prisons, in light of rampant impunity for Israeli officials who commit crimes or incite violence against Palestinians.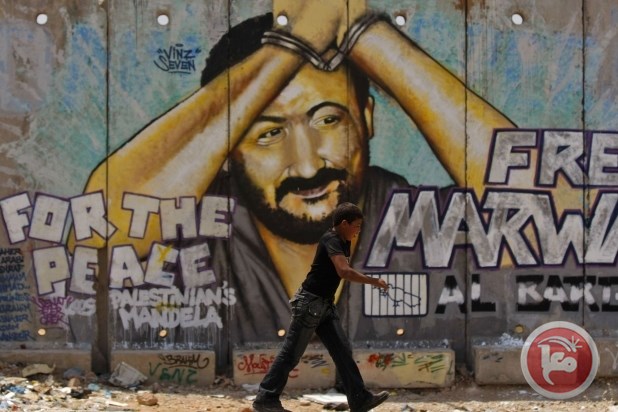 Ma'an. File.
"Today, about 6,500 are still imprisoned, among them some who have the dismal distinction of holding world records for the longest periods in detention of political prisoners. There is hardly a single family in Palestine that has not endured the suffering caused by the imprisonment of one or several of its members," he wrote.
Barghouthi could face prosecution for writing the piece, and has since been placed in solitary confinement and barred from receiving visits from his lawyers.
"The paper recanted after we pointed it out to them," Israeli Prime Minister Benjamin Netanyahu boasted, saying that referring to "archterrorist" Barghouthi as a "parliamentarian and leader" was "like calling Assad a 'pediatrician'" — referring to Syrian President Bashar al-Assad, a former doctor who has been accused of overseeing war crimes and crimes against humanity against Syrian civilians.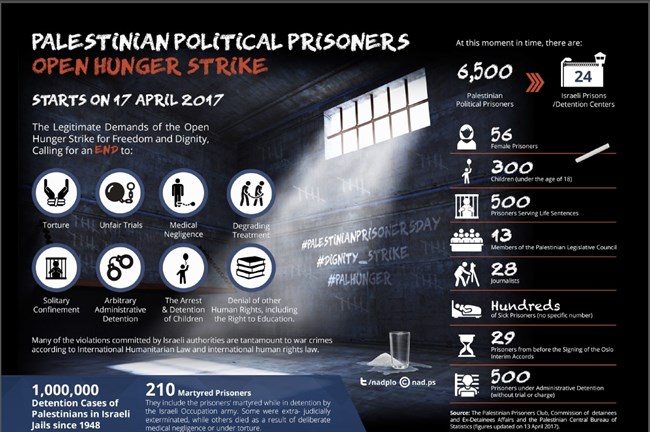 Israeli peace activist group Gush Shalom was quick to point out the hypocrisy of labeling Palestinian resistance fighters as "murderers of terrorists," while Israeli military and political figures who have historically committed mass atrocities against civilians are revered and respected in mainstream Israeli society.
The group also noted the injustice in Israeli prison authorities allowing "cruel (Israeli) murderers and leaders of crime gangs" to use public telephones in criminal prison wings, while denying the right to so-called security prisoners, namely Palestinian political prisoners — one of the injustices the hunger strike led by Barghouthi seeks to address.
"In themselves, most demands of the hunger-striking Palestinian prisoners are simple and elementary, and there is no reason to reject them," Gush Shalom affirmed.
"You know the history of Israel and our existence. Did you know that all the underground freedom fighters were heinous murderers in the eyes of the other side? You don't see any parallels here?" Hecht posited in an interview with Israeli Tourism Minister Yariv Levin.
"It seems that The New York Times is willing to publish op-eds by Israeli Jews who advocate or have committed murder of Palestinians, without mentioning that fact in their bio blurbs. So the question, without taking a position on whether or not political violence is ever justified, is why the Times feels compelled to take a different stance when it comes to Palestinian contributors," she wrote.