Yangon (AFP) – Myanmar's army chief denied his forces committed rape and other sexual abuses during a crackdown he ordered on Rohingya Muslims, as he addressed UN Security Council delegates in the capital Naypyidaw.
Senior General Min Aung Hlaing heads an army accused of "ethnic cleansing" by the United Nations, including the widespread rape and murder of civilians in its "clearance operations" ostensibly targeting Rohingya militants.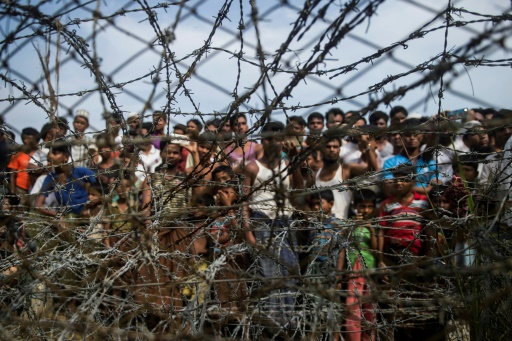 AFP/File / Ye Aung THU. A UN Security Council delegation is making a belated first visit to Myanmar to ratchet up pressure for a safe and dignified return of the Muslim minority.
Launched in August 2017, that campaign drove around 700,000 Rohingya refugees into Bangladesh, fleeing burnt villages and army atrocities.
Denied access to Myanmar in the months immediately after the crisis, a UN Security Council delegation is making a belated first visit to Myanmar to ratchet up pressure for a safe and dignified return of the Muslim minority.
Late Monday they met the army chief, who controls all security matters in the country without oversight from the elected government.
"The Tatmadaw (army) is always disciplined… and takes action against anyone who breaks the law," he told the delegates, according to a post late Monday on his official Facebook page.
Rohingya women and girls in Bangladesh have provided consistent accounts of sexual violence — reports verified by conflict monitors — but Min Aung Hlaing said his forces have "no such history of sexual abuse."
"It is unacceptable according to the culture and religion of our country," he said, adding anyone found guilty of crimes would be punished.
He also repeated the official line that Myanmar was ready to take back the refugees who could be verified as residents as per a repatriation deal with Bangladesh.
Several months after the deal was signed, no refugees have returned.
That has enraged Bangladeshi officials, who accuse Myanmar of pretending to co-operate for the benefit of the international community.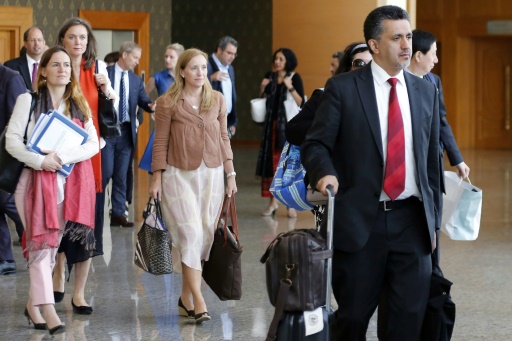 AFP / Thet AUNG. The UN delegation is in Myanmar to investigate the violence that spurred last year's mass exodus of Rohingya refugees.
Calling the refugees "Bengalis" — official shorthand for illegal immigrants from over the border — Min Aung Hlaing blamed "terrorists" for causing the violence.
The UN delegates will travel by helicopter Tuesday over the scarred landscape of northern Rakhine state and give a press conference back in the capital Naypyidaw later in the afternoon.
Their visit to Myanmar comes after an emotionally-charged stay in Bangladesh where Rohingya refugees told delegates of their trauma including sexual abuse.
Myanmar denies the Rohingya citizenship and the accompanying rights.
It has driven two thirds of its roughly 1.5 million Rohingya population out since 2012.
But the country is under mounting pressure to respond to a humanitarian crisis of its making.
Civilian leader Aung San Suu Kyi also met the UN delegates on Monday afternoon, urging their understanding of a complex, festering conflict and vowing to repatriate the refugees.